Dear international readers, welcome to our blog. Please use the translate button in the right top corner of this page to have this post translated in the language of your choice.
Stempel, Inkt & Papier is een creatief initiatief van drie Nederlandse Stampin'Up! Demonstratrices die elke maand een specifiek Stampin'Up! Product centraal zetten in een "Live" workshop programma. In dit programma bieden we ten minste 4 online workshops aan via Facebook Live in een besloten Facebook groep. Dit zijn dus "Live" workshops waarbij jij als kijker meteen met ons mee kan doen of later aan de slag kan gaan. Wil jij weten hoe je aan dit "Live" workshop programma kunt mee doen klik dan hier om naar de pagina te gaan met uitgebreide info over Stempel, Inkt & Papier programma.
Welkom bij de bloghop van het Stempel, Inkt & Papier Design team. Vandaag laten we je alvast een voorproefje zien van het thema van de liveworkshops van februari: Liefde voor Sponsen. Er zijn veel manieren om je sponsen te gebruiken er er zijn ook veel verschillende soorten sponsen. We leren je tips en tricks en zullen je inspireren om zelf ook met de sponsen aan de slag te gaan.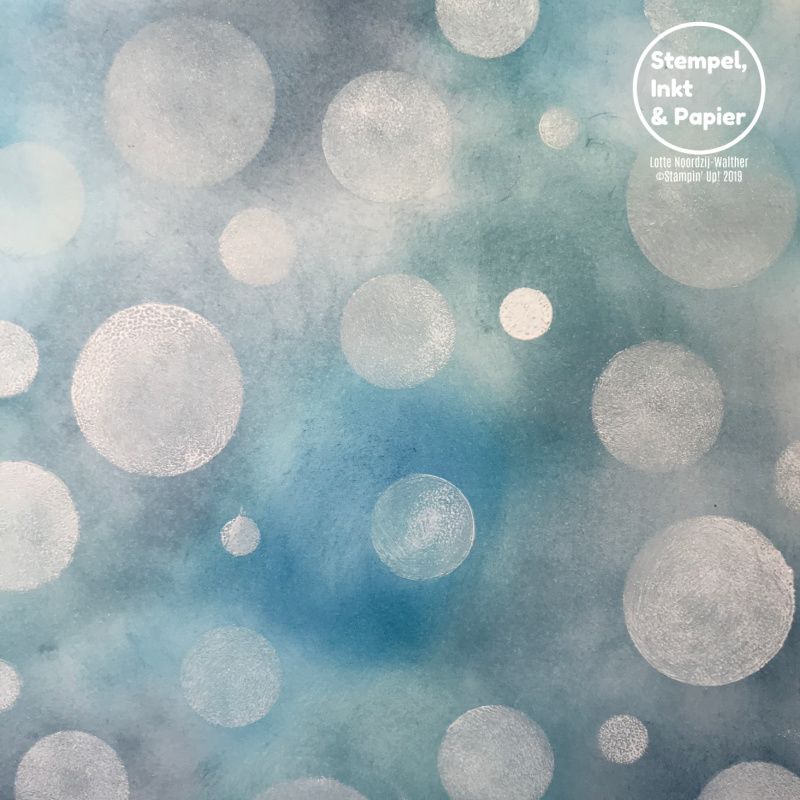 Vandaag laten we je een kaart zien met het Bokeh effect. Afhankelijk van de kleuren die je voor de achtergrond gebruikt en de stempelsset die gebruikt maak je de leukste kaarten. Wij kozen voor een kaart alleen een grote tekst. Snel te maken en vooral ook leuk om naar mannen of tieners te sturen.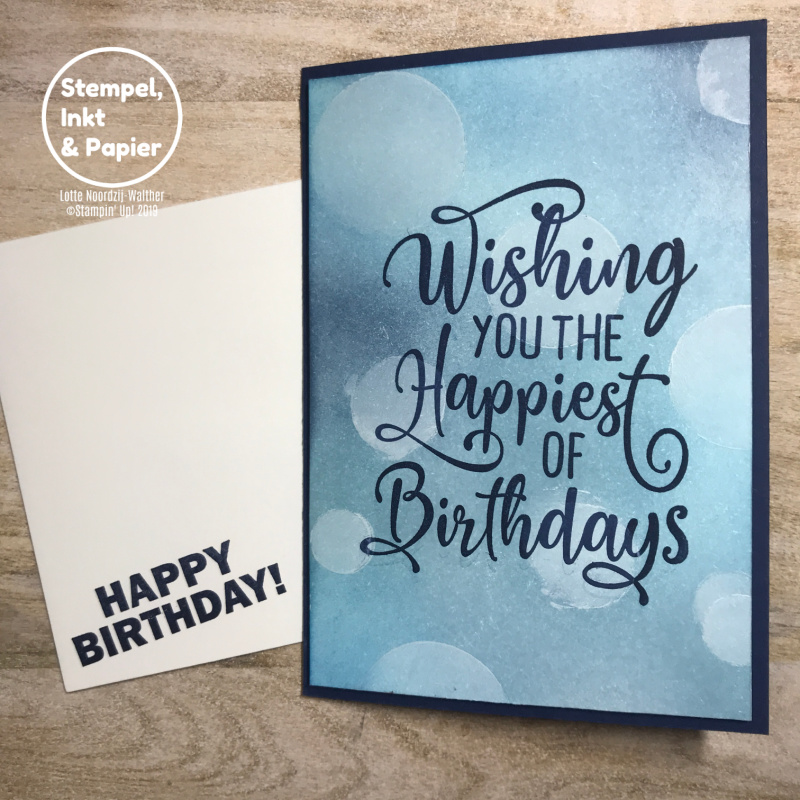 Werkwijze
In onderstaande video laat Lotte zien hoe je de bokeh techniek zelf kunt toepassen.
Nog meer spons ideetjes zien?
Nog meer leuke spons ideetjes zien? Klik dan door naar een van de andere designteam leden om te haar spons project te zien
In een andere kleurencombinatie met wat bloemtjes en bling erbij wordt het meer een vrouwelijke kaart. Je ziet het er zijn veel mogelijkheden.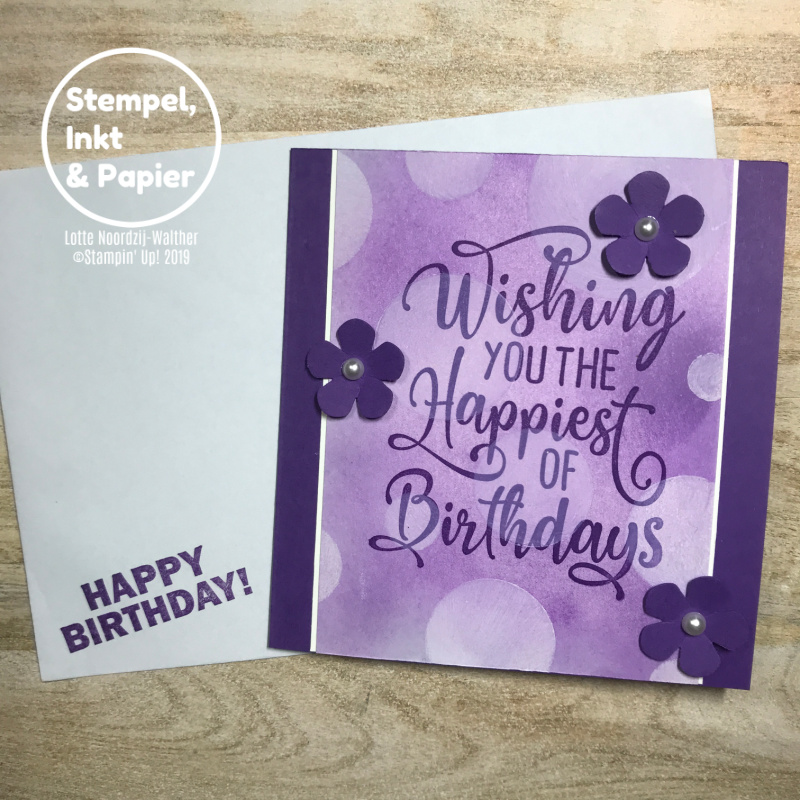 Iets bestellen?
Alle materialen die zijn gebruikt, staan onderaan dit blog vermeld. Mocht je iets in je voorraad missen of een aanvulling willen, wij verzorgen graag je bestelling. Stuur ons een email (lotte@alottestampingfun.nl) met je wensen en dan komt het dik voor elkaar.
Lieve groetjes van
En deze producten gebruiken we altijd:

Dit zijn de producten die we voor dit project hebben gebruikt:
Product List

Product List