Happy International Scrapbooking Day! (For English please scroll down)
Leuk dat je bij mij bent geland tijdens deze internationale reis. Je bent nu bij Lotte Noordzij uit Schiedam in Nederland. Waarschijnlijk kom je net bij mijn Nederlandse collegaatje Monique de Kok vandaan. Leuk he, zo'n internationale blog hop! In een korte tijd ga je de hele wereld over en wordt je geïnspireerd door alle scrap lay-outs, Project Life pagina's en/of scrap mini-albums die onze fantastische groep Stampin' Up!® Demonstrators heeft gemaakt!
Eind januari was ik bij onze dochter Marlot in Maastricht die samen met haar groep als afsluiting van het semester een evenement moest organiseren. Het werd Peculiars; een 3 gangen diner gebaseerd op cocktails. Marlot zat in de keukenploeg en was druk met het maken van de Creme Brûlée, gelukkig mochten we even een kijkje nemen en foto's nemen.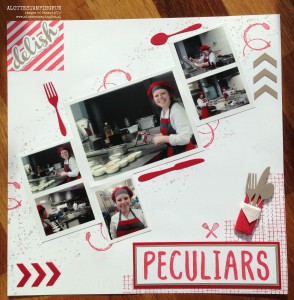 Deze foto's lenen zich prima om voor deze blog hop een leuke scrapbook pagina en een Project Life pagina te maken. Het uniform dat Marlot draagt was de basis voor het kleurgebruik: Real Red en Tip Top Taupe. En wat een bof dat Stampin'Up! in de Lente/Zomer catalogus de Cups & Kettle Framelits heeft geïntroduceerd. Daar zit het SUperleuke bestekje bij waarvoor ik van servetjes het ieniemienie bestekzakje maakte.
Het volgende blog is van een andere Nederlandse collega Carolien Boone. Het zal mij niks verbazen als zij ook weer iets prachtigs heeft gemaakt! Bedankt voor jouw bezoek en hop gezellig door, door op de next knop te klikken. Goede reis nog tijdens deze blog hop en we vinden het SUperleuk als je een berichtje achterlaat!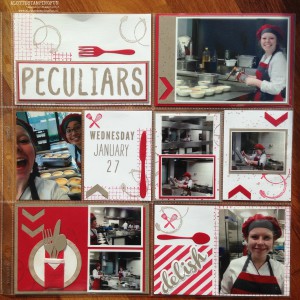 Your international journey has brought you now to me; Lotte Noordzij from Schiedam in the Netherlands. Probably you have just arrived from my Dutch collegue Monique de Kok.I think this International Blog Hop is so cool! In a short period of time you cross the whole world and get inspired by the scrap lay-outs, Project Life pages and/or scrap mini-albums our talented group of Stampin' Up!® Demonstrators has created!
In January I visited our daughter Marlot in Maastricht, who, at the end of the first term, had to organise an event with her group. It became Peculiars; a 3 course dinner with was based on cocktails. Marlot had to prepare the Creme Brûlée and was working in the kitchen the whole evening. Luckily we were allowed to visit her and make some pictures.
These pictures were great to create a scrapbook page and a Project Life page with. Marlots uniform was the base for choosing the colors: Real Red and Tip Top Taupe. And how convenient it is that Stampin'Up! just introduced the Cups & Kettle Framelits in the Spring/Summer Catalog. It has the cute little utensils in it for which I made the teeny tiny cutlery bag from regular napkins. 
Thanks for visiting me and hop on to the blog of Carolien Boone by pressing the next button. Enjoy the rest of your trip and please feel free to leave a comment as we love to hear from our readers!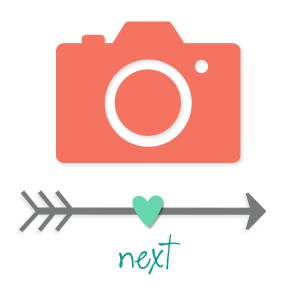 You can also use the list below to hop and make sure you have not missed anyone.
Lotte Noordzij-Walther           Hier ben je nu/Now you are here