Dear international readers.
Welcome to our blog, Please use the translate button up in the right hand corner to read this blog in your preferred language.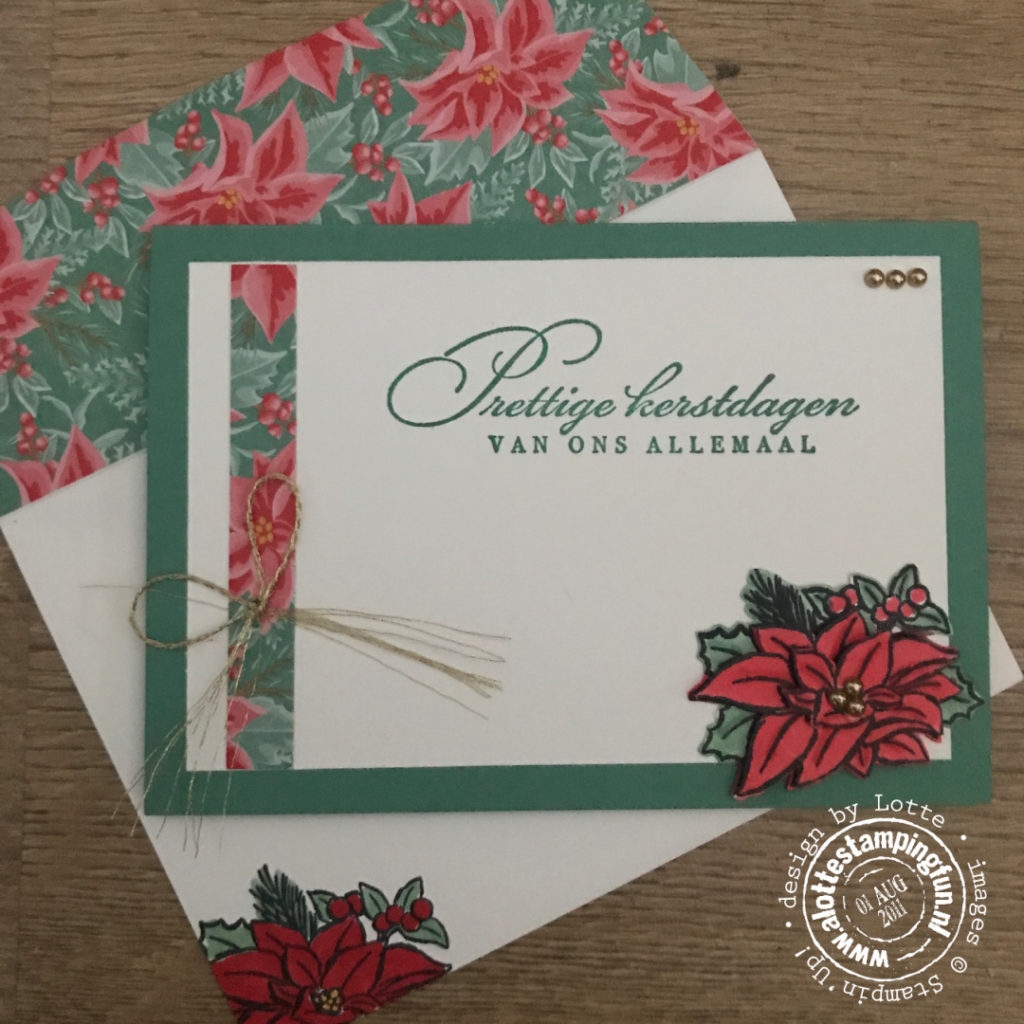 Zo'n leuke kerstkaart brengt een beetje verkoeling deze dagen. De Four Season Floral stempelset en de Nederlandse stempelset Cadeau Seizoen tesamen met het Flowers for Every Season Design Papier zijn de basis voor deze kaart.
Basiskaart: 17,8 x 12,7 cm rillen op 8,9 cm
2 x Whisper White mat: 11,4 x 7,6 cm
Design papier: 2 x 1 x 7,6 cm en voor de envelopflap 13,2 x 5 cm
In onderstaande registratie van de Facebook Live van donderdag 20 augustus laat Lotte zien hoe je deze kaart maakt. Helaas zijn de laatste paar minuten waarin er nog een strikje met het gouddraad uit de Forever Greenery Trim Combo Pack op de voorzijde wordt geplakt niet geregistreerd. Die moet je er maar even bij bedenken 🙂
Heb je iets nodig of heb je een product gezien dat je graag wilt hebben? Wij verzorgen graag je bestelling. Je kunt je bestelling emailen naar lotte@alottestampingfun.nl en wij zorgen ervoor dat het zo snel mogelijk bij je komt!
Lieve groetjes,
Dit zijn de producten die we voor dit project hebben gebruikt:
Product List

En deze producten gebruiken we altijd
Product List
| | | | | |
| --- | --- | --- | --- | --- |
| | | | | |
| | | | | |