Dear international readers.
Welcome to our blog, Please use the translate button up in the right hand corner to read this blog in your preferred language.
Feels like home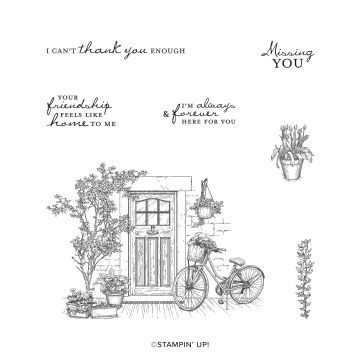 Een van de Sale-A-Bration producten die je nog tot en met 30 september 2021 kunt krijgen bij een bestelling van minimaal € 60 is de stempelset Feels Like Home. Een set die zich heel goed leent om in te kleuren.
Je kunt deze set met name goed inkleuren met behulp van de Stampin' Blends of de Watercolor pencils.

In dit voorbeeld zijn we aan de slag gegaan met de Stampin' Blends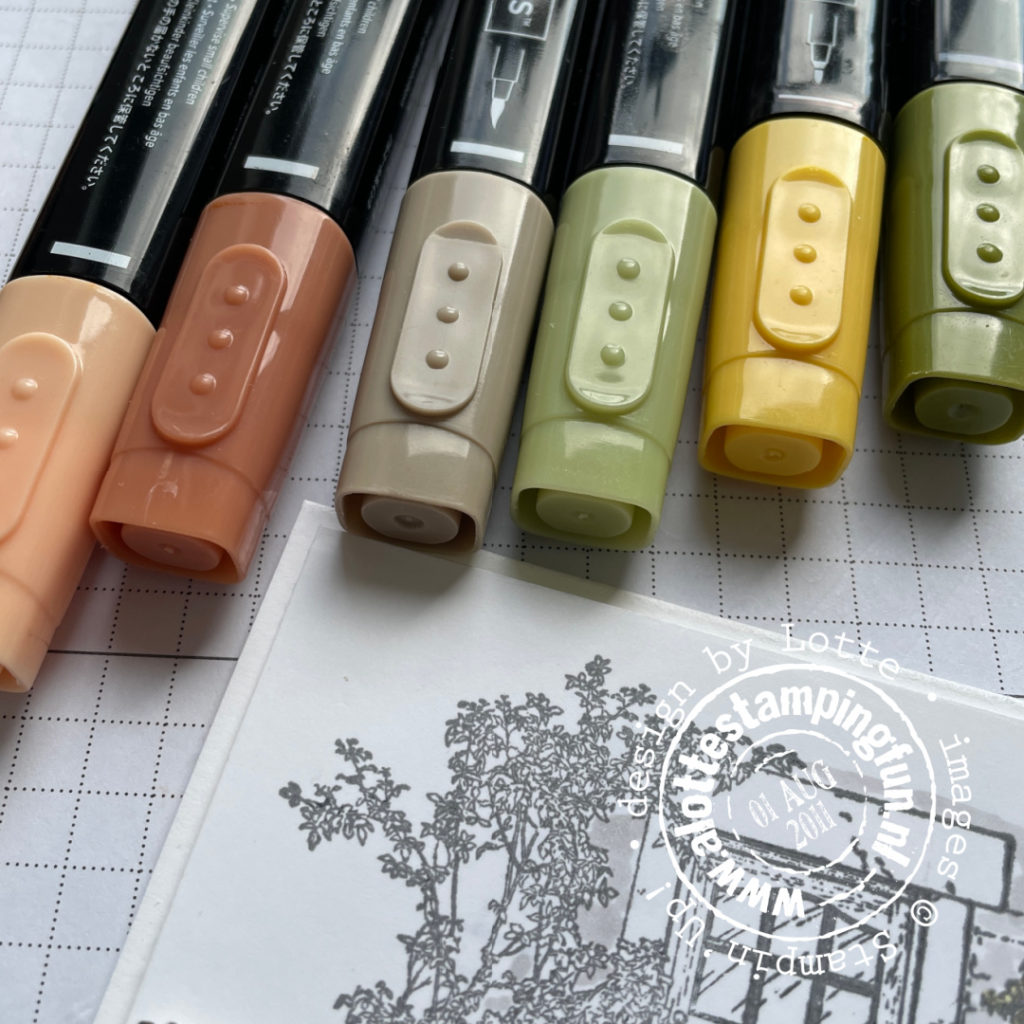 Onderstaand tafereeltje zie ik (Lotte) regelmatig wanneer ik door het oude centrum van de stad loop waar veel studenten wonen. Een fiets bij de voordeur en veel (meestal uitgebloeide 🙂 ) bloempotten ervoor. Het brengt altijd een glimlach op mijn gezicht.
Wanneer je niet zo'n kleurder bent is het ook heel leuk om maar een paar accentjes van de stempel te kleuren. Hier zijn alleen de bloempotten en de stenen muur gekleurd. De stempel is zo groot dat hij precies de op de kleinste kaart van de Assorted Memories & More Cards & Envelops past.
Afmetingen
Basiskaart: kleinste van de Assorted Memories & More Notecards & Envelopes
Mat: 7,8 x 10,3 cm
Werkwijze
Hoe we deze kaart hebben gemaakt kun je zien in de registratie van de Facebook live die op ons YouTube kanaal staat. Klik hier of op onderstaande afbeelding om de video te bekijken.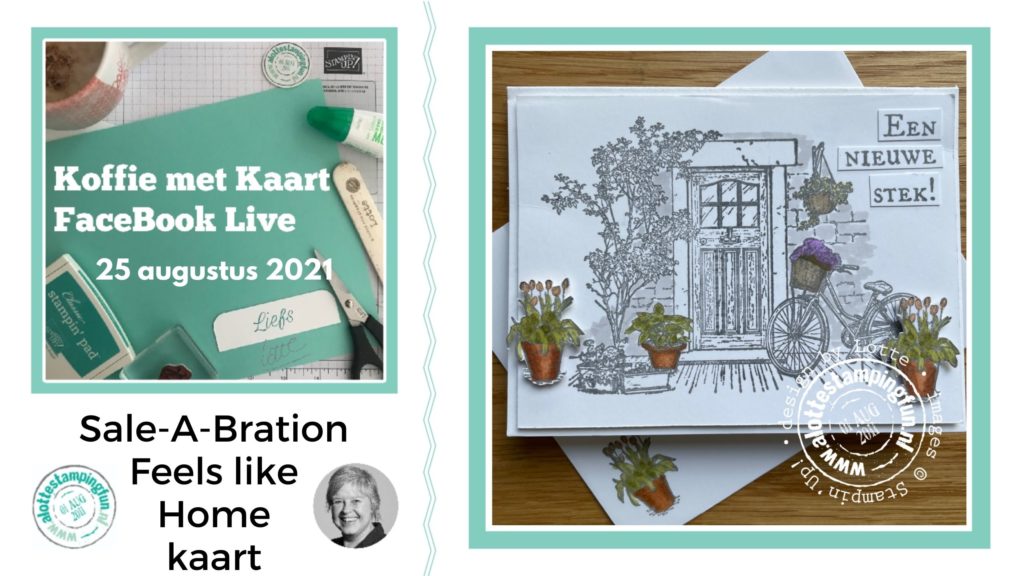 Iets bestellen?
Heb je iets nodig of heb je een product gezien dat je graag wilt hebben? Wij verzorgen graag je bestelling. Je kunt je bestelling emailen naar lotte@alottestampingfun.nl en wij zorgen ervoor dat het zo snel mogelijk bij je komt!
Lieve groetjes,

Dit zijn de producten die we voor dit project hebben gebruikt:
Product List
En deze producten gebruiken we altijd
Product List
| | | | | |
| --- | --- | --- | --- | --- |
| | | | | |
| | | | | |