Dear international readers, welcome to our blog. Please use the translate button in the right top corner of this page to have this post translated in the language of your choice.

Het is de derde zaterdag van de maand, en dat is de dag waarop de Creatieve Harten altijd een bloghop verzorgen. Deze keer is het thema mannenkaarten.
Melinda is aan de slag gegaan met de stempelset Enjoy the Moment om te laten zien dat je niet altijd "stoere" afbeeldingen hoeft te gebruiken, maar ook door kleurstelling en gebruik van embossingfolders en DSP een krachtige uitstraling kunt krijgen.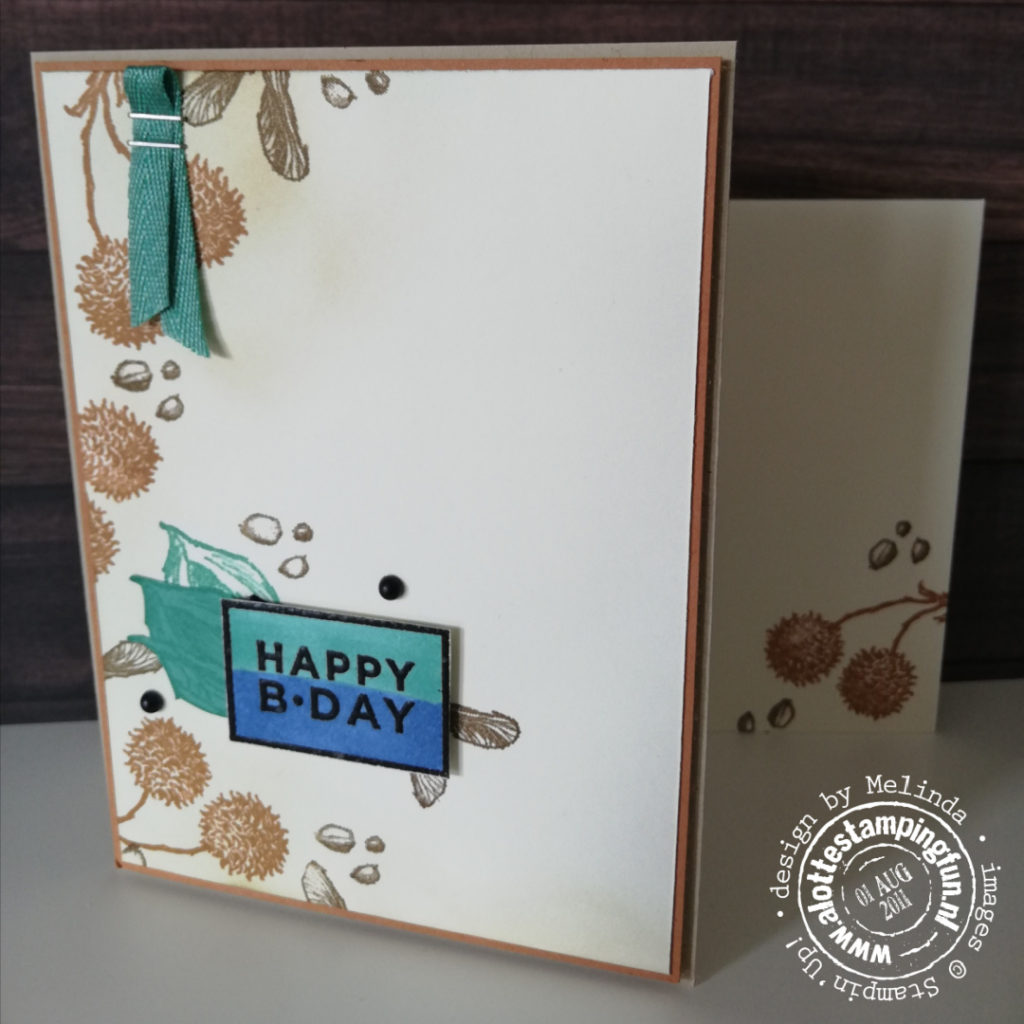 Op de kaart hierboven is de tekst Happy Birthday in zwart geembossed en daarna gekleurd met de Stampin' Blends Nights of Navy en Just Jade.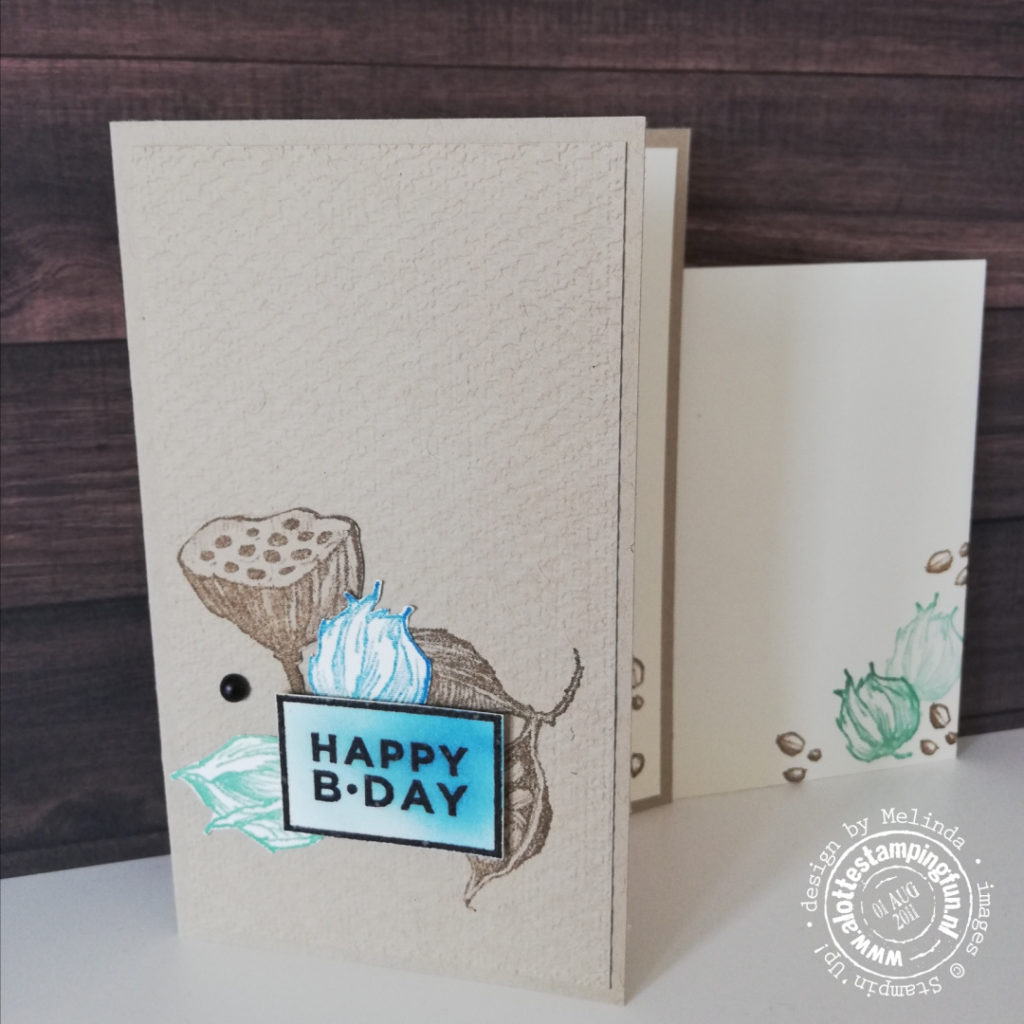 Door de achergrond van deze kaart te embossen met de Tastful Texture embossing folder krijg de gehele kaart meteen extra structuur.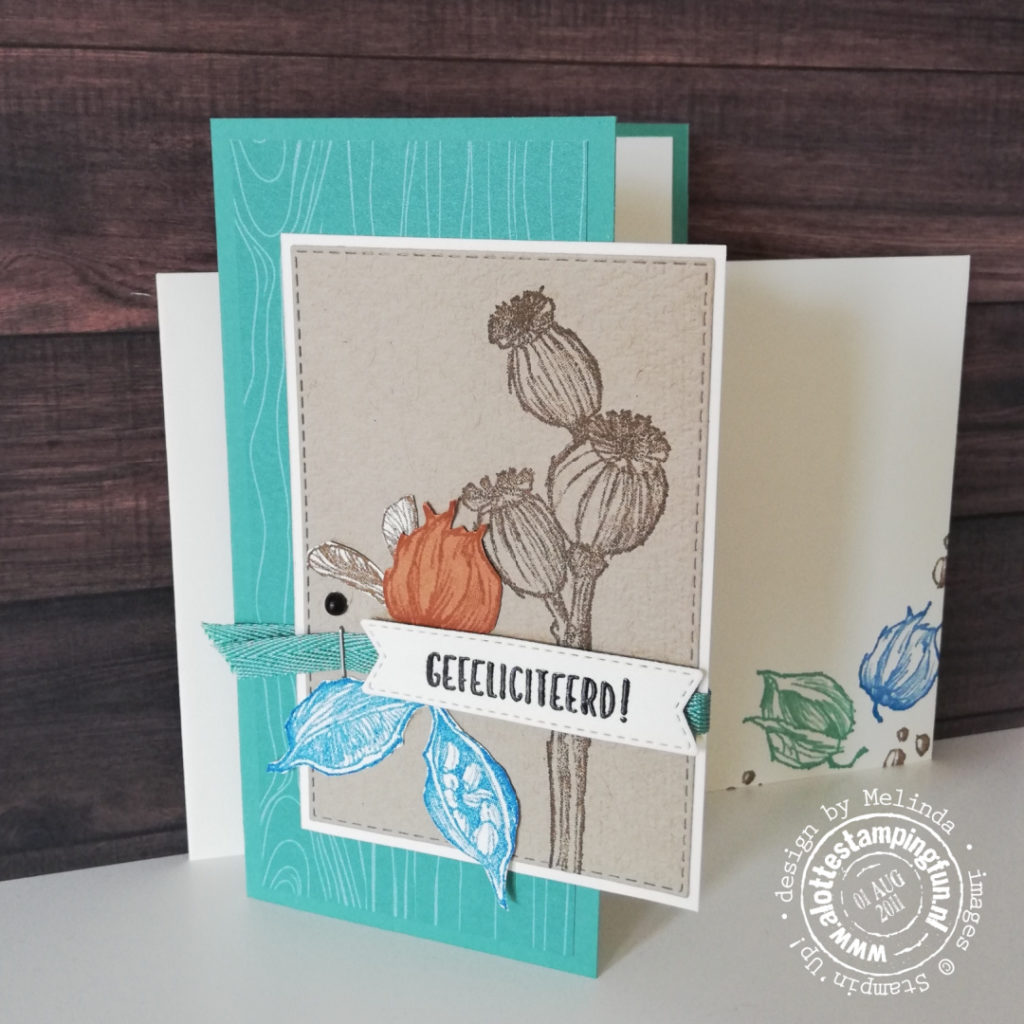 Ook het gebruik van het In Color Design papier met de houtnerf tekening geeft een extra ruige uitstraling. Ook hier is het paneel geembossed met de Tasteful Texture embossingfolder.
Hop door naar de anderen
Hieronder vind je onze collega's uit de Creatieve Harten die ook voor mannen aan de slag zijn gegaan. Je kunt doorhoppen naar hun bijdrage om op hun naam te klikken.
We vinden het allemaal erg leuk wanneer je ons laat weten wat je van onze bijdrages vindt.
Alle materialen die zijn gebruikt, staan onderaan dit blog vermeld. Mocht je iets in je voorraad missen of een aanvulling willen, wij verzorgen graag je bestelling. Stuur ons een email (lotte@alottestampingfun.nl) met je wensen en dan komt het dik voor elkaar.
Iets bestellen?
Lieve groetjes van

Dit zijn de producten die we voor dit project hebben gebruikt:
Product List
| | | | | | |
| --- | --- | --- | --- | --- | --- |
| | | | | | |
| | | | | | |
| | | | | | |
| | | | | | |
En deze producten gebruiken we altijd:
Product List