Dear International Readers, Welcome to our Blog.
F or your own convenience please use the translate buttom on your right to select the language of your choice.
Thank you so much for stopping by!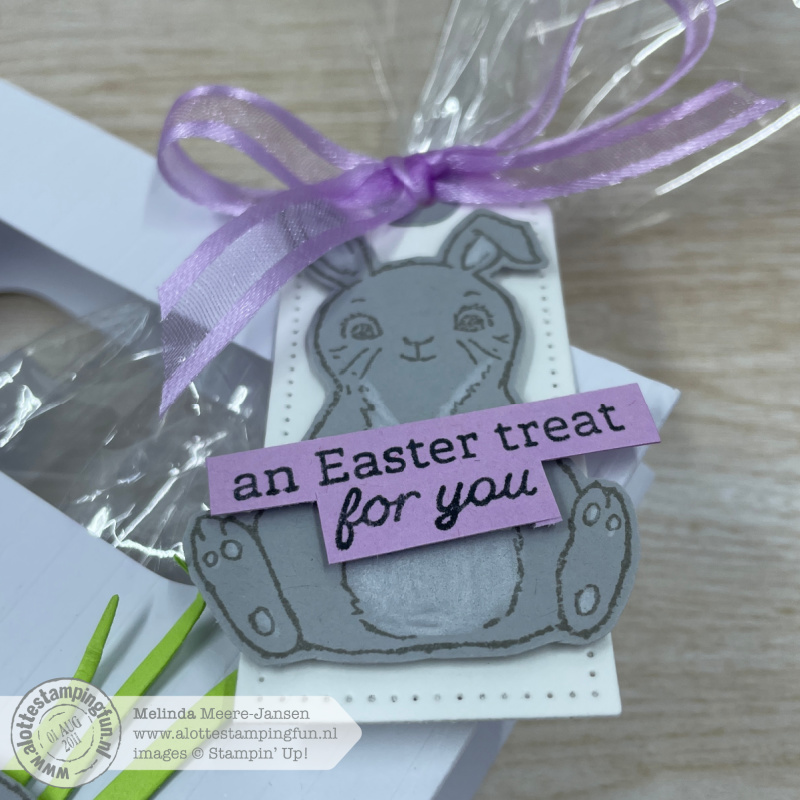 Vrolijk Pasen
Vrolijk Pasen is het thema van de Feel Good Stampin' video hop. Tijdens deze video hop inspireren een aantal Nederlandse Stampin' Up demonstrators je met leuke kaarten of verpakkingen voor Pasen.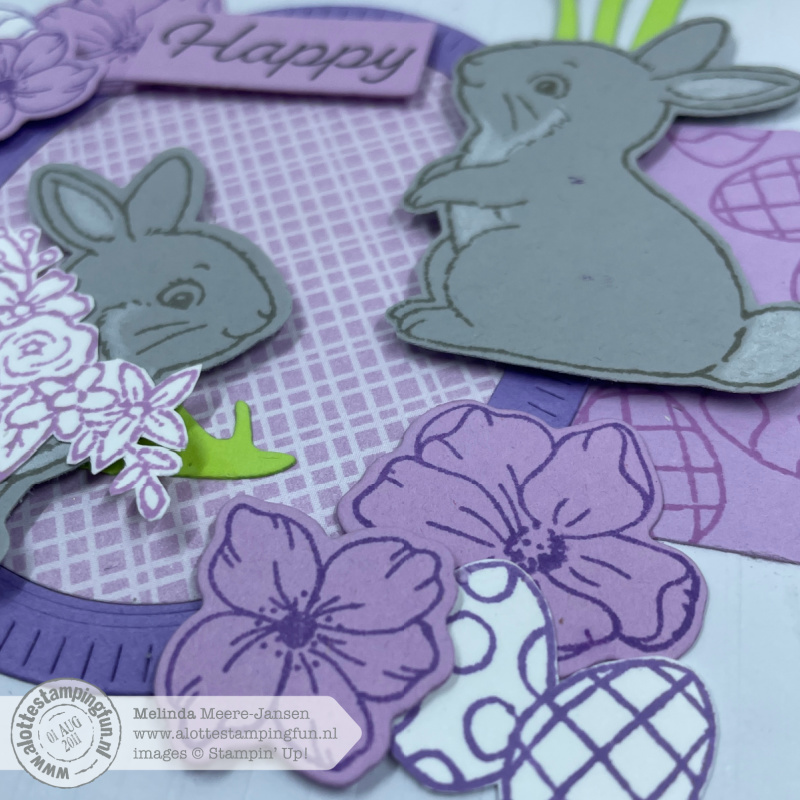 Tasje gevuld met eieren
Melinda maakte dit superleuke tasje voor chocolade eitjes van de Embossed Treat Bags. Te schattig toch?
Hop door naar de anderen
Hieronder staat de lijst van alle Nederlandse Stampin' Up! demonstrators die aan deze video hop meedoen. Je kunt op de link achter de naam klikken en dan wordt je vanzelf naar hun Youtube kanaal gebracht. Je kunt ook op ons kanaal beginnen door HIER te klikken of op onderstaande afbeelding. Daarna kun je ook via ons kanaal naar de anderen doorklikken. Veel inspiratie toegewenst!
Lotte Noordzij-Walther – A Lotte Stamping Fun: https://youtu.be/sHPZ7z0otIw
Danielle Bennenk – Mrs. Brightside: https://youtu.be/7-4CNk6fx9k
Yvonne Neefjes _ StampinClubNederland: https://youtu.be/ka_jP3vxxmI
Annette Koolmees – Kreaneeltje : https://youtu.be/YvEtcA8yZwM
Elly Rijnvis – Papier Plezier: https://youtu.be/B1m_aiblgaQ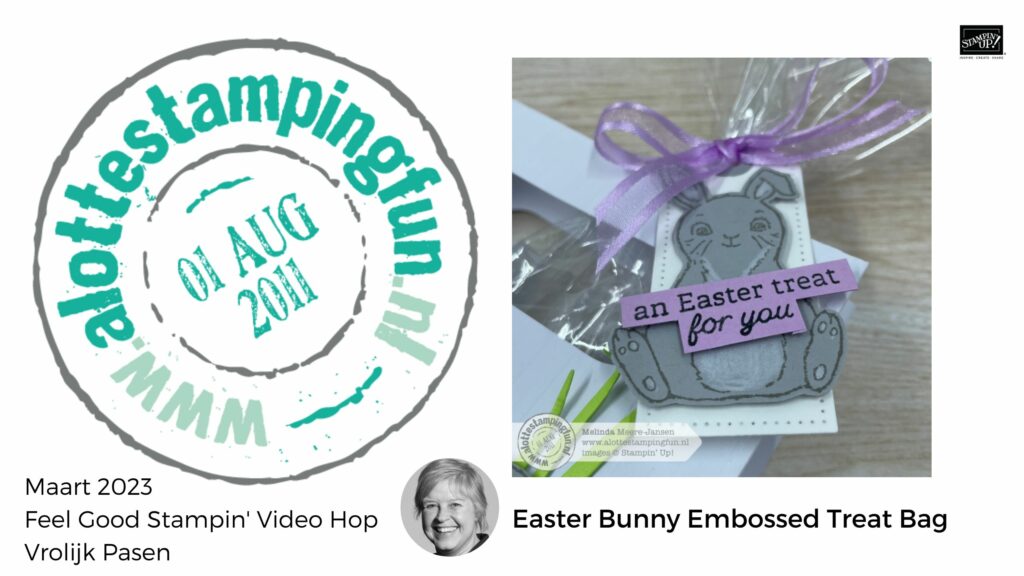 Iets bestellen?
Heb je iets nodig of heb je een product gezien dat je graag wilt hebben? Wij verzorgen graag je bestelling. Je kunt je bestelling emailen naar lotte@alottestampingfun.nl en wij zorgen ervoor dat het zo snel mogelijk bij je komt!
Lieve groetjes,

Dit zijn de producten die we voor dit project hebben gebruikt:
Product List

En deze producten gebruiken we altijd
Product List
| | | | | |
| --- | --- | --- | --- | --- |
| | | | | |
| | | | | |