Dear international readers, welcome to our blog. Please use the translate button in the right top corner of this page to have this post translated in the language of your choice.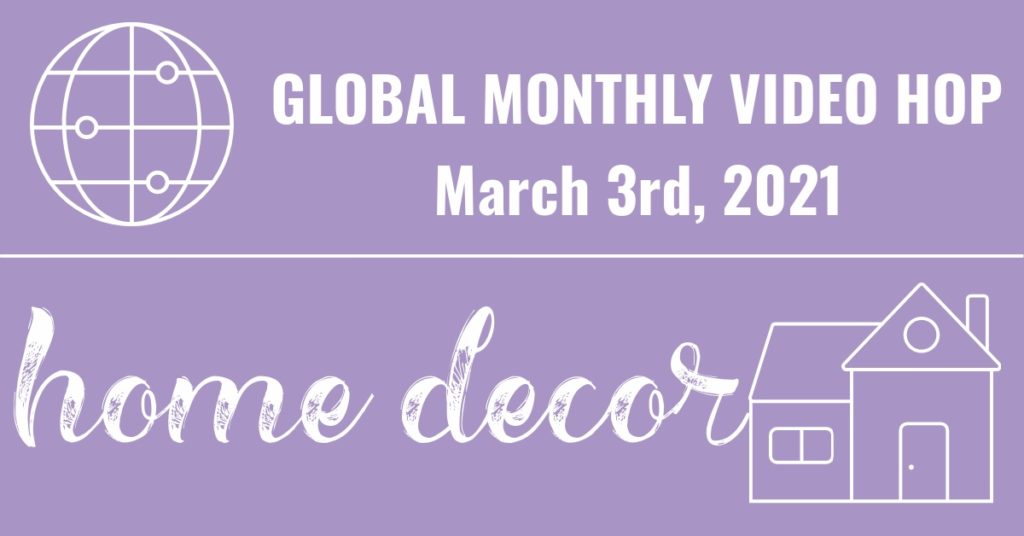 Leuk dat je een kijkje komt nemen bij de maandelijkse YouTube video hop . Deze keer het thema Home Decor. Maart is de maand van de Lente dus dat mag ook in huis duidelijk worden. Daarom maakten we een hanger van een borduurring en gebruikten we producten uit de Dandy Garden en Butterfly Brilliance Suites.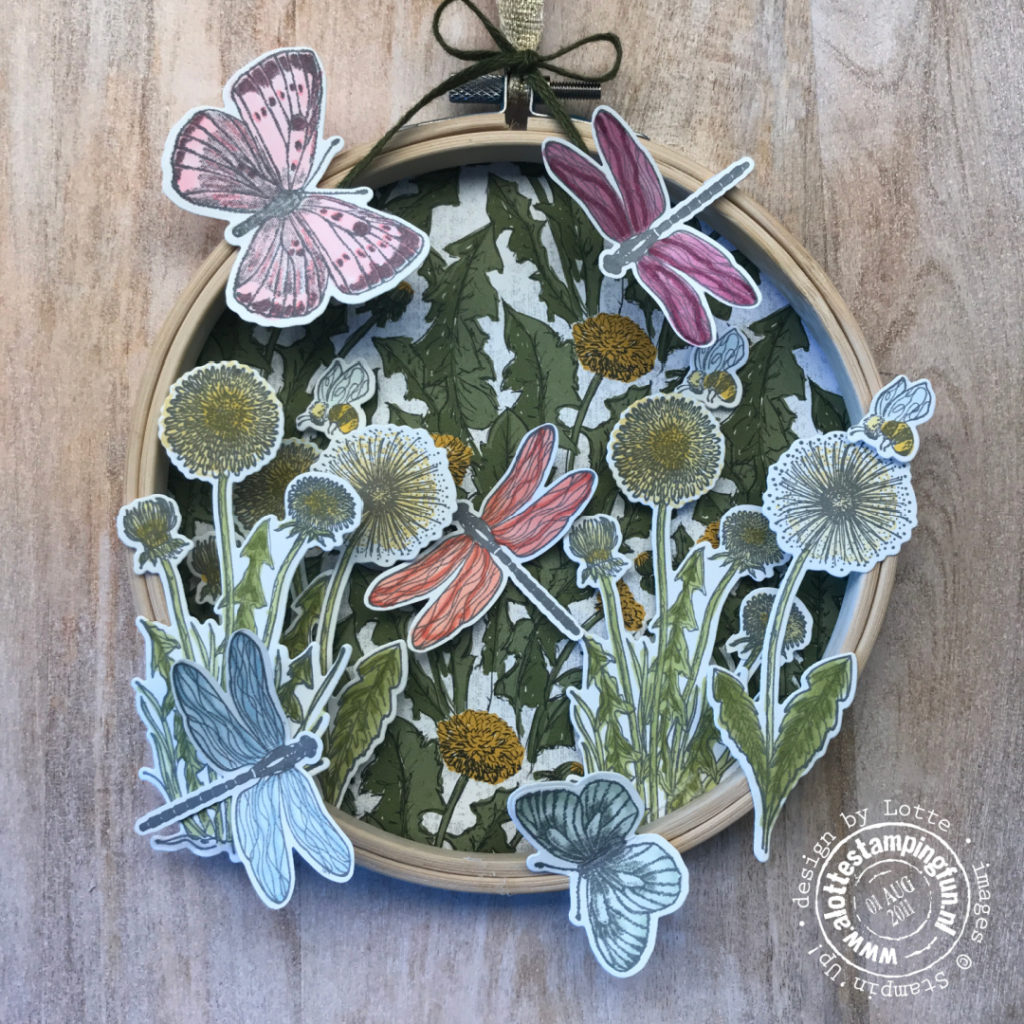 De mooie stempels, stansen en papier uit beide suites lenen zich uitermate om te combineren en te werken met veel laagjes. Er zitten dan ook veel Stampin' Dimensionals in dit project verwerkt. En je wordt ook lekker zen van al het kleuren van de libelles, de vlinders en de paardebloemen. Dus leg je Stampin' Blends maar vast klaar!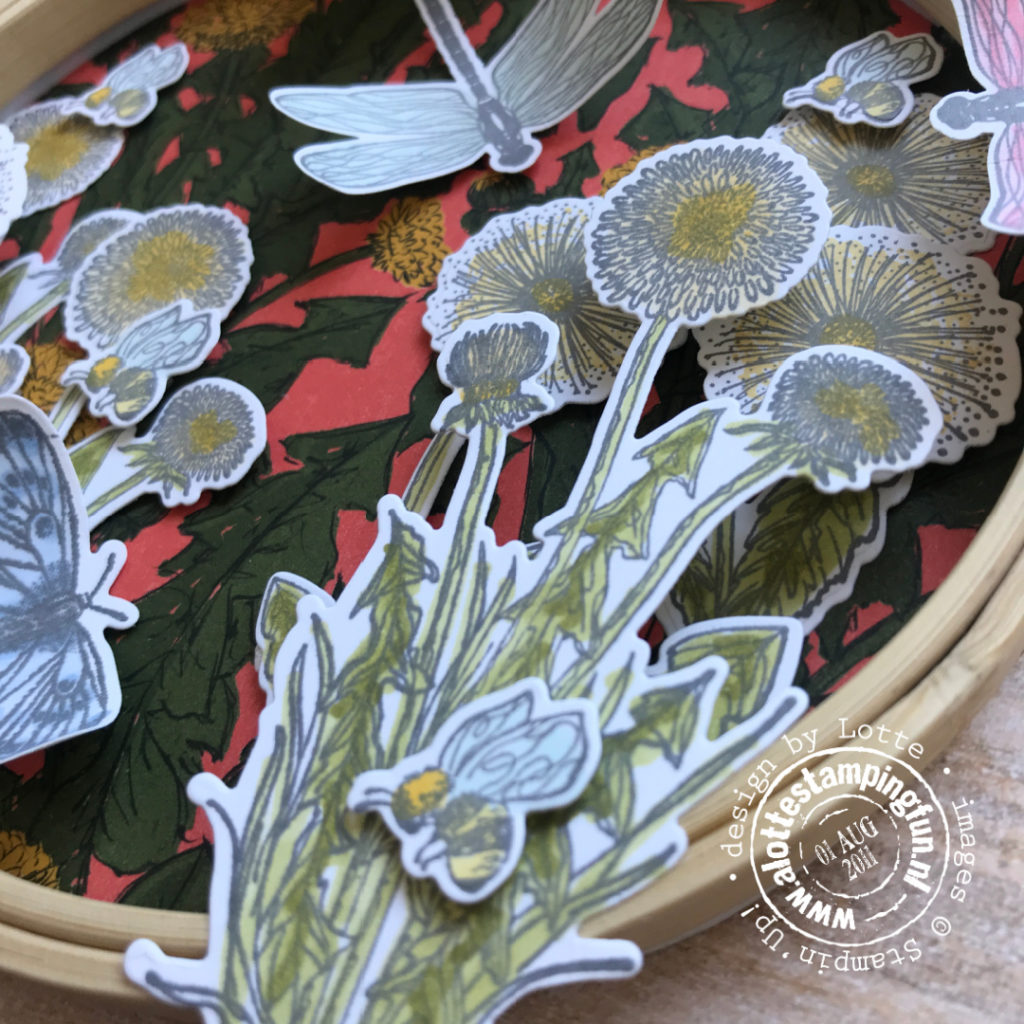 Door met verschillende hoogtes te werken wordt het een heel levendig geheel.
Tip
Wist je dat je door een aantal Stampin' Dimensionals op elkaar te plakken je heel gemakkelijk verschil in hoogte in je project krijgt?
Werkwijze
Door op onderstaande afbeelding de klikken ga je naar de video waarin Lotte uitlegt hoe je dit leuke home decor project zelf kunt maken: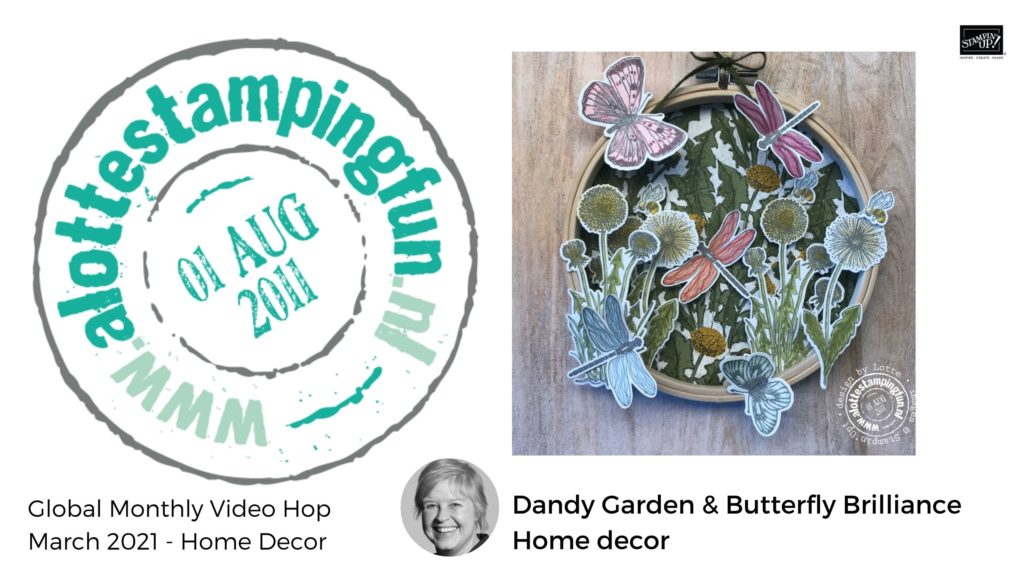 Hop door naar de anderen
Ook de andere leden van het Global Monthly Video Hop Design Team hebben weer hun best gedaan om je te inspireren. Hieronder kun je op de link achter hun naam klikken om naar hun YouTube video te gaan en hun Home Decor project te bekijken. We vinden het natuurlijk superleuk als je ons een duimpje omhoog geeft en je je abonneert op ons kanaal.
Tricia Smith – Smiths Crafty Creations – Scotland: https://youtu.be/VMutINEsCHI
Lotte Noordzij-Walther – ALotteStampingFun – the Netherlands: https://bit.ly/3b6m5c4
Gesche Preissler – Geschtempelt – Germany: https://youtu.be/728Q5w69RXA
Diane Hutchinson – Crafts by the Bow – Alberta, Canada: https://youtu.be/aBa-8WABX_s
Michelle Critchley – South Pacific: https://youtu.be/z5Tpd9Lsecs
Tracy Bish – Australia: https://bit.ly/3umMry0
Eve van der Ploeg – Austria: https://youtu.be/yX_hwc8zJf8
Iets bestellen?
Alle materialen die zijn gebruikt, staan onderaan dit blog vermeld. Mocht je iets in je voorraad missen of een aanvulling willen, wij verzorgen graag je bestelling. Stuur ons een email (lotte@alottestampingfun.nl) met je wensen en dan komt het dik voor elkaar.
Lieve groetjes van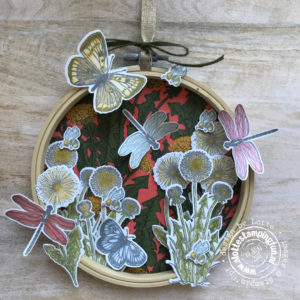 Dit zijn de producten die we voor dit project hebben gebruikt:
Product List

En deze producten gebruiken we altijd:
Product List