Dear international readers, welcome to our blog. Please use the translate button in the right top corner of this page to have this post translated in the language of your choice.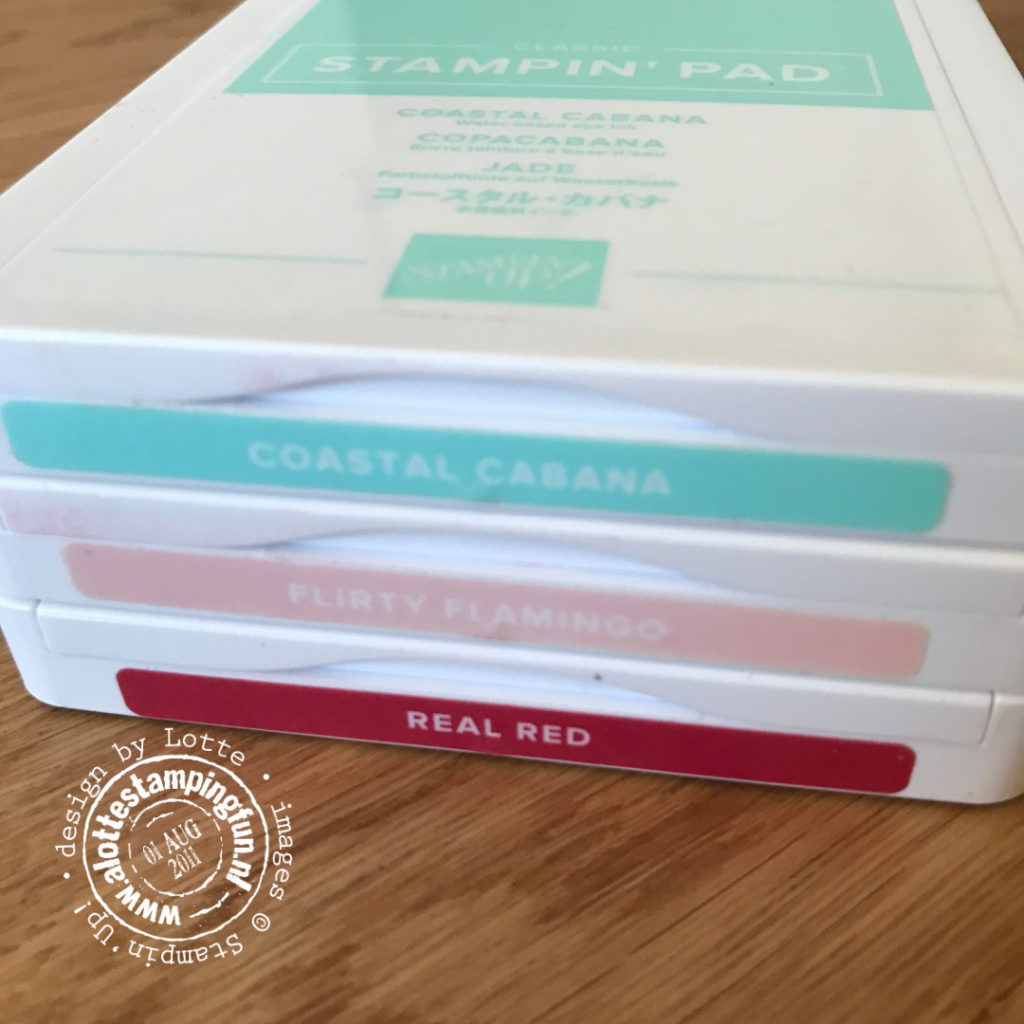 Soms is het lastig om kleuren te kiezen. Hoe fijn is het dan wanneer je bij anderen een leuke kleurcombinatie ziet die je zelf nooit had kunnen bedenken. Lotte kwam deze kleurcombinatie tegen:
– Coastal Cabana
– Flirty Flamingo
– Real Red
In combinatie met de Circle Celebrations stempelset en de Assorted Memories & More Cards & Envelops maakte Lotte tijdens de Facebook Live van 4 maart 2021 deze twee kaarten ermee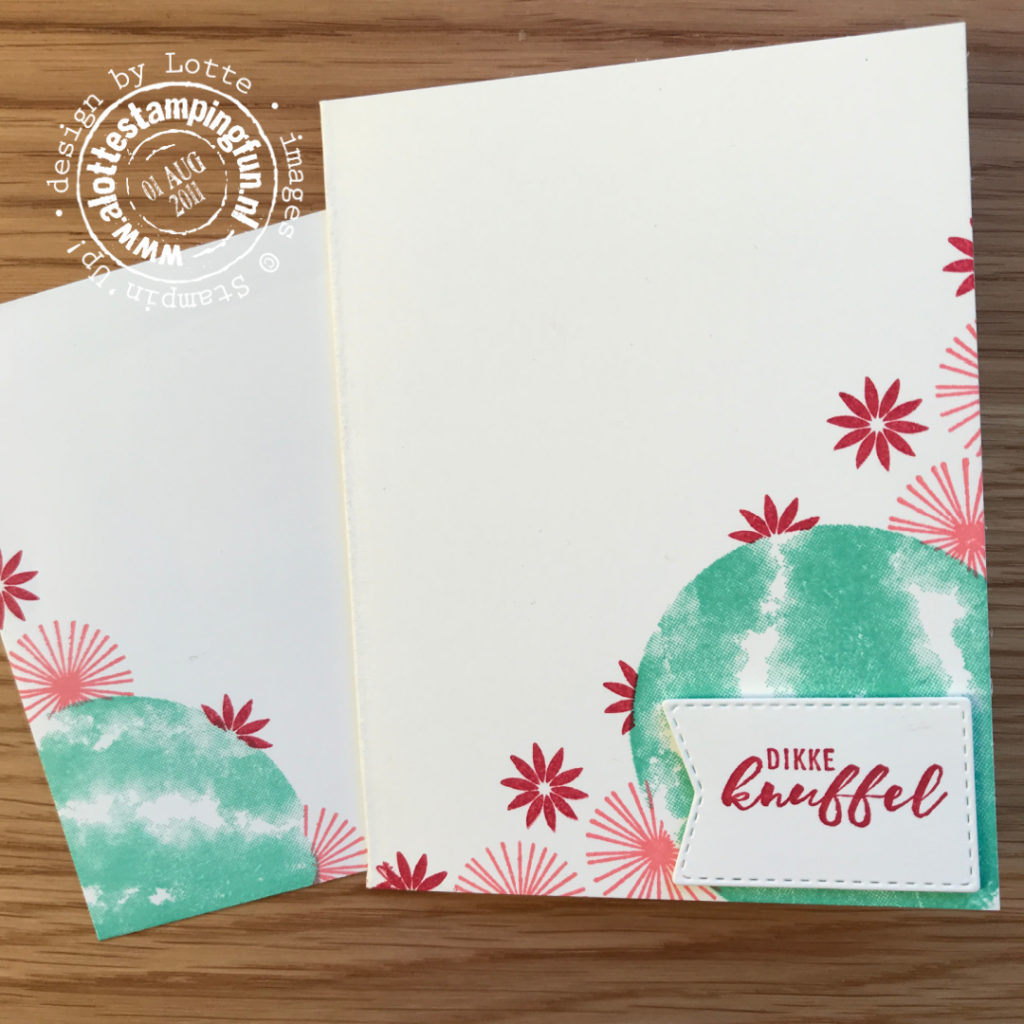 Afmetingen
De basiskaarten komen uit de Assorted Memories & More Cards & Envelopes
Mat Flirty Flamingo: 15,2 x 10,2 cm
Mat Basic White: 15 x 10 cm
Het kleine formaat kaartje werd een #simplestamping" kaartje en voor het grotere formaat werden er wat extra technieken aan toegevoegd. De achtergrond werd ge-embossed met de Brick&Mortar Embossing folder. De cirkel werd gestanst en het witte lint werd gekleurd met inkt.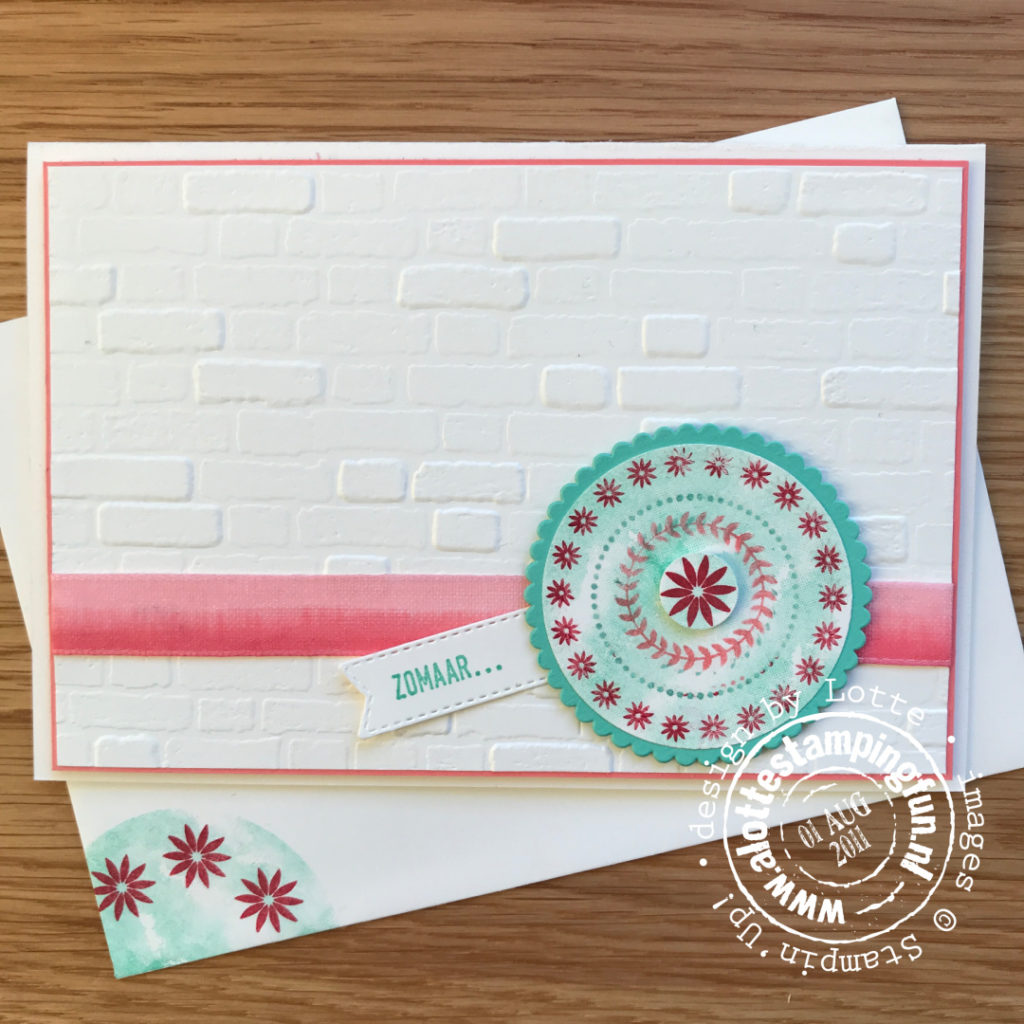 Werkwijze
Je kunt hier of op onderstaande afbeelding klikken om naar de opname van de video te gaan waarin Lotte precies uitlegt hoe ze deze kaarten heeft gemaakt.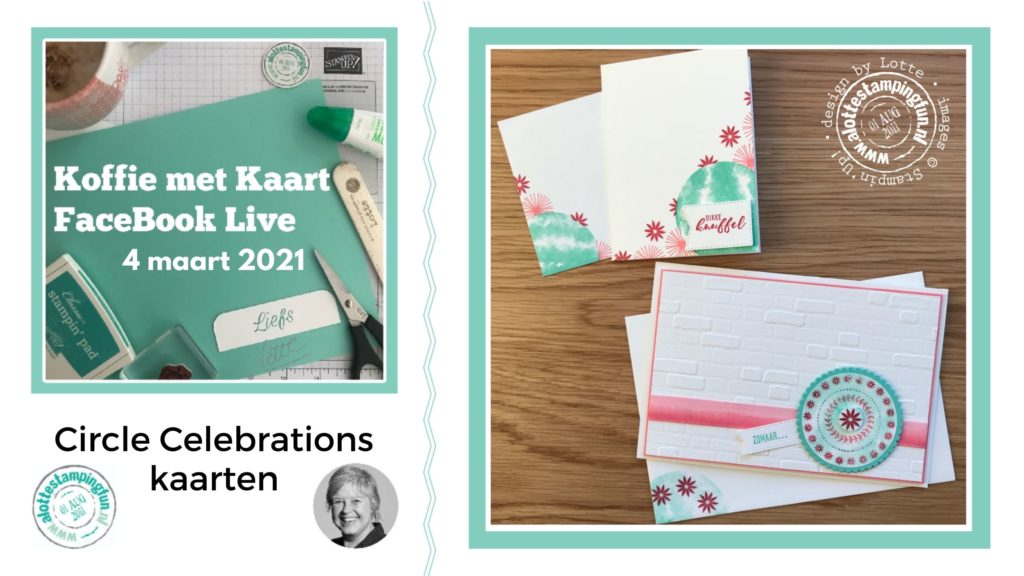 Iets bestellen?
Alle materialen die zijn gebruikt, staan onderaan dit blog vermeld. Mocht je iets in je voorraad missen of een aanvulling willen, wij verzorgen graag je bestelling. Stuur ons een email (lotte@alottestampingfun.nl) met je wensen en dan komt het dik voor elkaar.
Lieve groetjes van

Dit zijn de producten die we voor dit project hebben gebruikt:
Product List
En deze producten gebruiken we altijd:
Product List