Dear International Readers, Welcome to our Blog.
F or your own convenience please use the translate buttom on your right to select the language of your choice.
Thank you so much for stopping by!
Restjes, je hebt ze vast wel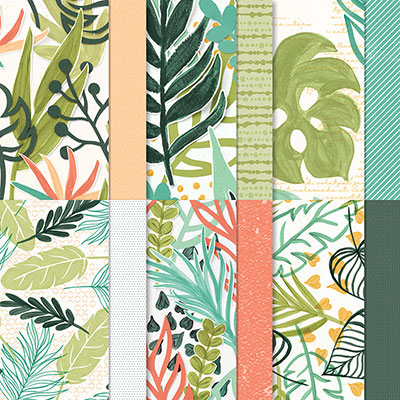 Wanneer je bij je Designer Series Papier kijkt zitten daar vast en zeker ook veel restjes tussen. Daar kun je natuurlijk ook prima een kaart mee maken. Een van de favorieten van het Design Papier in de mini catalogus Januari – Juni 2022 is van ons het Artfully Composed Design Papier. Prachtige grote tropische bladeren en mooie grafische achtergronden. Dit papier is tot en met 30 juni 2022 (of zolang de voorraad strekt) nog te bestellen evenals bij passende stempelset en stansen. Nieuwsgierig of het nog beschikbaar is? Klik dan HIER
Maak ze op door er een leuke kaart van te maken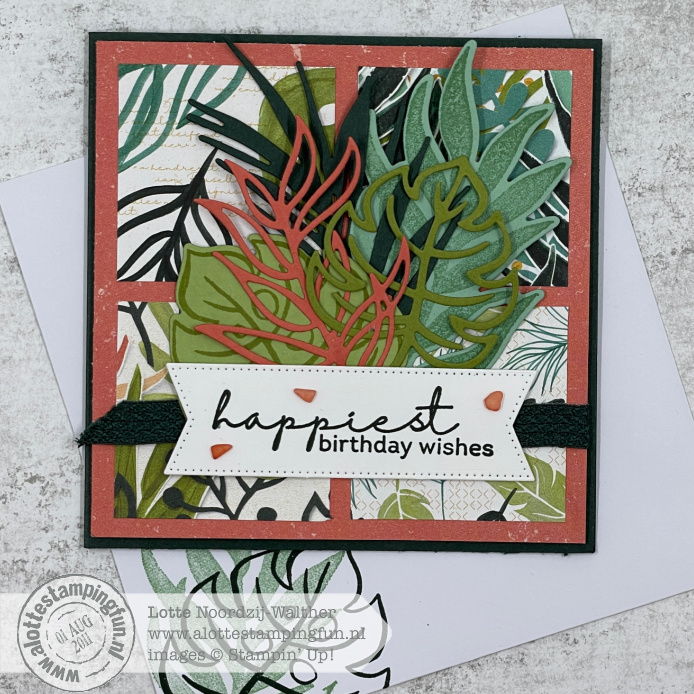 Wij hadden aardig wat restjes van dit Artfully Composed papier over en hebben met vierkante restjes er een vierkante kaart van gemaakt. Aangekleed met de stempels en stansen uit de bijpassende bundel Artfully Composed en je hebt een superleuke kaart. Zeker wanneer je er nog een mooi lint (Evening Evergreen Chevron Weave Ribbon) en steentjes (Faux Sea Glass Shapes) op doet! Deze laatste 2 producten staan overigens in de jaarcatalogus dus zijn nog gewoon te bestellen.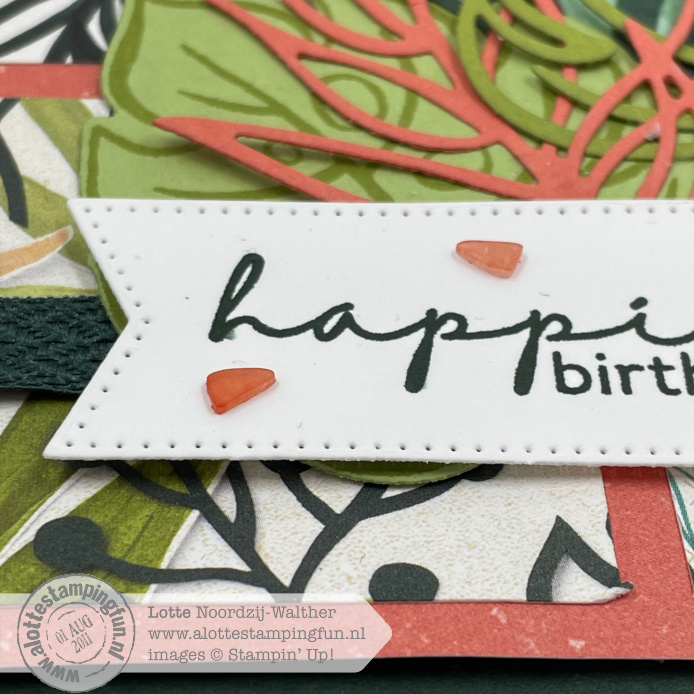 Afmetingen
Basiskaart: 24 x 12 cm – 24 cm rillen op 12 cm
Mat DSP: 11,5 x 11,5 cm
Vierkantjes: 4 * 5 x 5 cm
Werkwijze
Wil je zien hoe een kaart ontstaat door naar je restjes te kijken, kijk dan naar de registratie van de FaceBook live op ons YouTube kanaal. Je komt daar door HIER of op onderstaande afbeelding te klikken.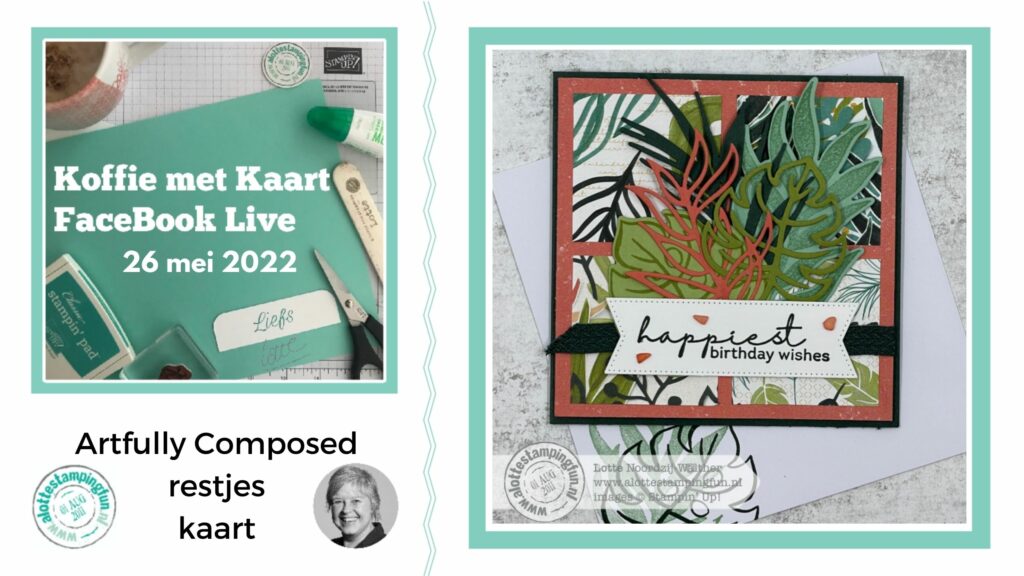 Iets bestellen?
Heb je iets nodig of heb je een product gezien dat je graag wilt hebben? Wij verzorgen graag je bestelling. Je kunt je bestelling emailen naar lotte@alottestampingfun.nl en wij zorgen ervoor dat het zo snel mogelijk bij je komt!
Lieve groetjes,

Dit zijn de producten die we voor dit project hebben gebruikt:
Product List
En deze producten gebruiken we altijd
Product List

| | | | | |
| --- | --- | --- | --- | --- |
| Paper Trimmer [152392] € 31,00 | Paper Snips [103579] € 13,50 | Stampin' Pierce Mat [126199] € 6,25 | Take Your Pick [144107] € 12,25 | Stampin' Cut & Emboss Machine [149653] € 152,00 |
| Multipurpose Liquid Glue [110755] € 5,00 | Stampin' Dimensionals [104430] € 5,25 | Mini Stampin' Dimensionals [144108] € 5,25 | Tear & Tape Adhesive [138995] € 8,50 | Mini Glue Dots [103683] € 6,50 |
Product List
| | | | | |
| --- | --- | --- | --- | --- |
| | | | | |
| | | | | |