Dear International readers, welcome to our blog. Please for you convenience use the translate button on the right and select the language of your choice. Thank you so much for stopping by!
Welkom bij de bloghop van het Stempel, Inkt & Papier design team. We geven je vast wat inspiratie voor hetgeen je in de maand april tijdens de liveworkshops kunt verwachten. We gaan dan aan de slag met de embossingfolders van Stampin' Up! We zullen je laten zien wat je er nog meer mee kunt dan alleen het cardstock embossen en zullen verschillende technieken laten zien.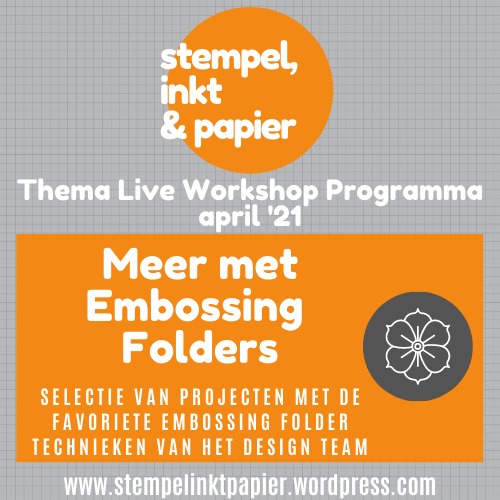 Wat is Stempel, inkt & papier?
Stempel, Inkt & Papier is een creatief initiatief van drie Nederlandse Stampin'Up! Demonstratrices die elke maand een specifiek Stampin'Up! Product centraal zetten in een "Live" workshop programma. In dit programma bieden we ten minste 4 online workshops aan via Facebook Live in een besloten Facebook groep. Dit zijn dus "Live" workshops waarbij jij als kijker meteen met ons mee kan doen of later aan de slag kan gaan. Wil jij weten hoe je aan dit "Live" workshop programma kunt mee doen klik dan hier om naar de pagina te gaan met uitgebreide info over Stempel, Inkt & Papier programma.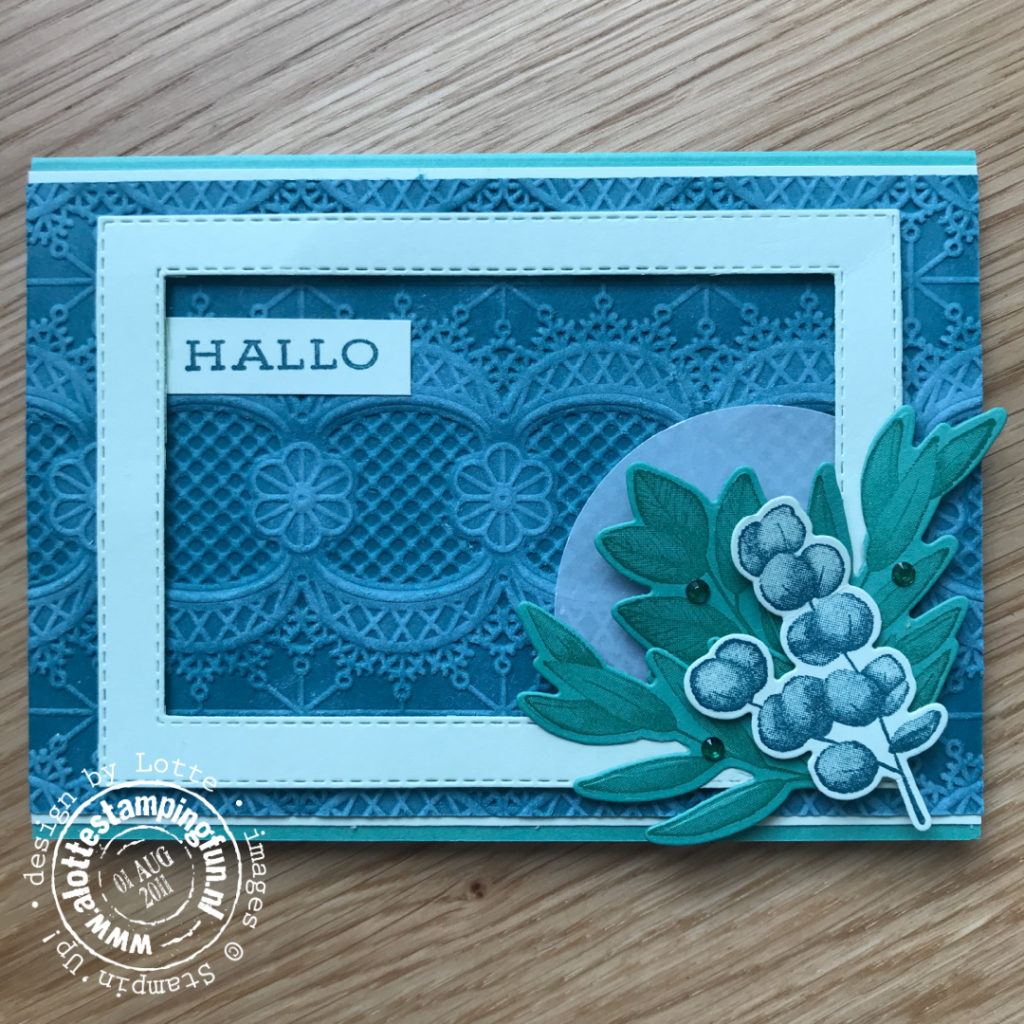 3D Lace embossing folder als achtergrond
Voor deze kaart is een achtergrond gemaakt met de 3D Lace embossing folder die daarna met de Whisper White Craft inkt is bewerkt. Voor de verdere aankleding van de kaart is de Nederlandse stempelset Natuurlijk voor Altijd met de bijpassende stansen gebruikt. Een compleet overzicht van alle gebruikte producten vind je onderaan deze blogpost.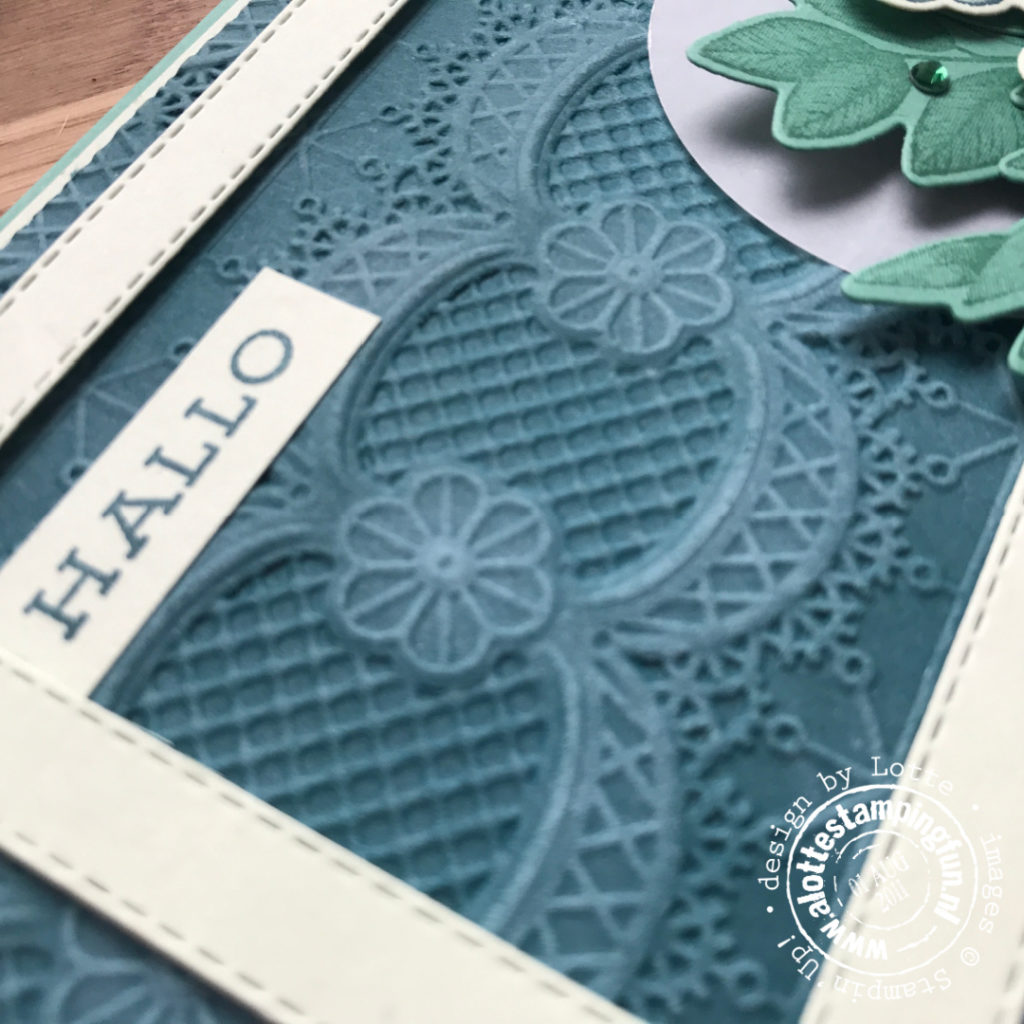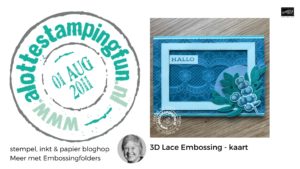 Lotte laat in een korte video zien hoe je deze techniek kunt doen. Klik hier of op de afbeelding hiernaast om de video op ons YouTube kanaal te bekijken.
Basiskaart Just Jade: 21 x 14,8 cm – 21 cm rillen op 10,5 cm
Mat binnenzijde Soft Seafoam: 13,5 x 9,5 cm
Mat buitenzijde Soft Seafoam: 14,5 x 10,1 cm
Mat buitenzijde Pretty Peacock: 14,5 x 9,7 cm – bewerken met embossingfolder|
Frame Soft Seafoam 2e en 4e van buiten van de Rectangle Stitched stansen
Cirkel Vellum 2e van buiten van de Stitched Shapes stansen
Hop door naar de anderen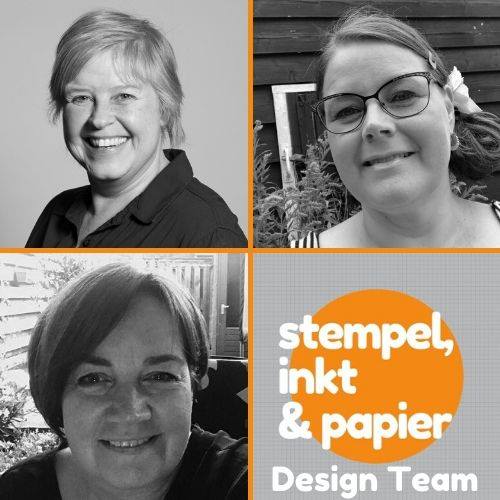 Ook Sandra en Danielle hebben alvast een project gemaakt ter inspiratie. Wanneer je hieronder op hun namen klikt ga je vanzelf naar het blogbericht dat zij hebben geschreven.
Iets bestellen?
Alle materialen die zijn gebruikt, staan onderaan dit blog vermeld. Mocht je iets in je voorraad missen of een aanvulling willen, wij verzorgen graag je bestelling. Stuur ons een email (lotte@alottestampingfun.nl) met je wensen en dan komt het dik voor elkaar.

Dit zijn de producten die we voor dit project hebben gebruikt:
Product List

En deze producten gebruiken we altijd:
Product List