Dear International Readers, Welcome to our Blog.
F or your own convenience please use the translate buttom on your right to select the language of your choice.
Thank you so much for stopping by!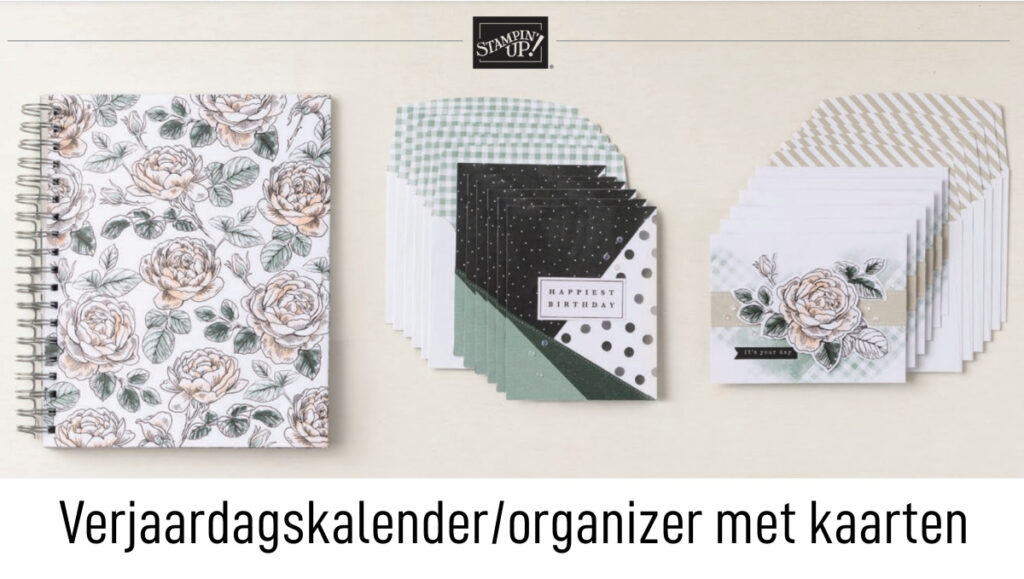 We gaan het jaar natuurlijk altijd met goede voornemens beginnen. Bij ons staat voor 2023 net als elk jaar: organiseren, kaartjes maken en kaartjes sturen op onze to do lijst. En wat is er dan handiger dan deze fantastische organizer waar je niet alleen alle verjaardagen in kwijt kunt maar ook nog eens per maand je kaarten die je wilt versturen kunt opbergen. En deze organizer komt ook nog eens met 12 kaarten.
Wat ontvang je?
Alle materialen voor het maken van 12 kaarten
De organizer
Materiaal om de voorzijde van de organizer aan te kleden en wat extra materiaal voor de alternatieven
Toegang tot 2 exclusieve video's waarin we je laten zien hoe je de voorzijde kunt aankleden en we je alternatieven laten zien van de kaarten die je kunt maken met de materialen uit de kit.
Online en "live" in Rotterdam
Zoals je hierboven kunt lezen is het een workshop die online gegeven wordt, maar inmiddels is er ook een datum voor een "live" workshop in Rotterdam, te weten VRIJDAG 27 JANUARI 2023 om 10:00 uur bij Lotte thuis.
Opgeven en kosten
De kosten voor deze workshop bedragen voor zowel de online als de "live" versie €40,00.
Opgeven kan tot en met vrijdag 13 januari 2023 door een email te sturen naar lotte@alottestampingfun.nl