Dear International Readers, Welcome to our Blog.
F or your own convenience please use the translate buttom on your right to select the language of your choice.
Thank you so much for stopping by
Labels kun je nooit genoeg hebben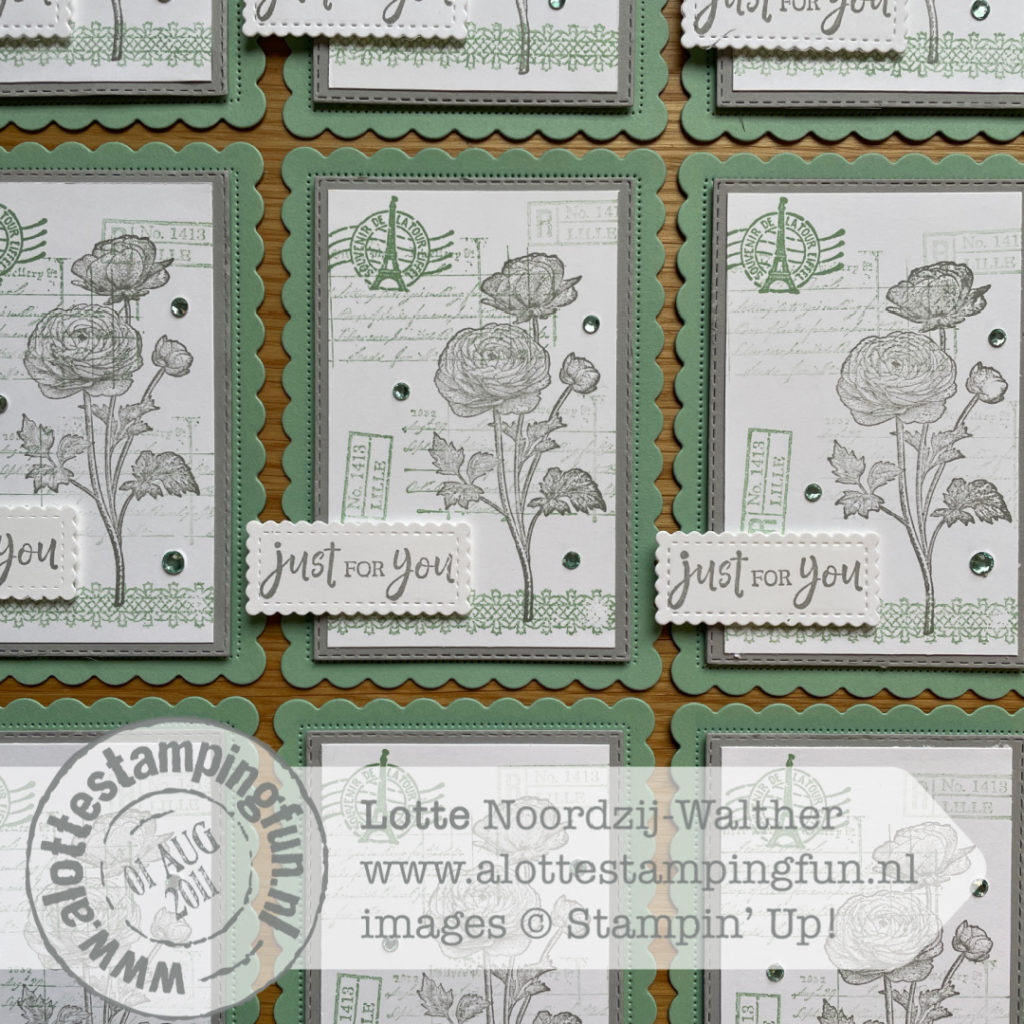 De combinaties inkt en embellishments:
So Saffron is gecombineerd met de In Color 2021-2023 Jewels
Petal Pink met de Champagne Rhinestones
Pool Party met de Holiday Rhinestones en
Pale Papaya en Mint Macaron met de Genial Gems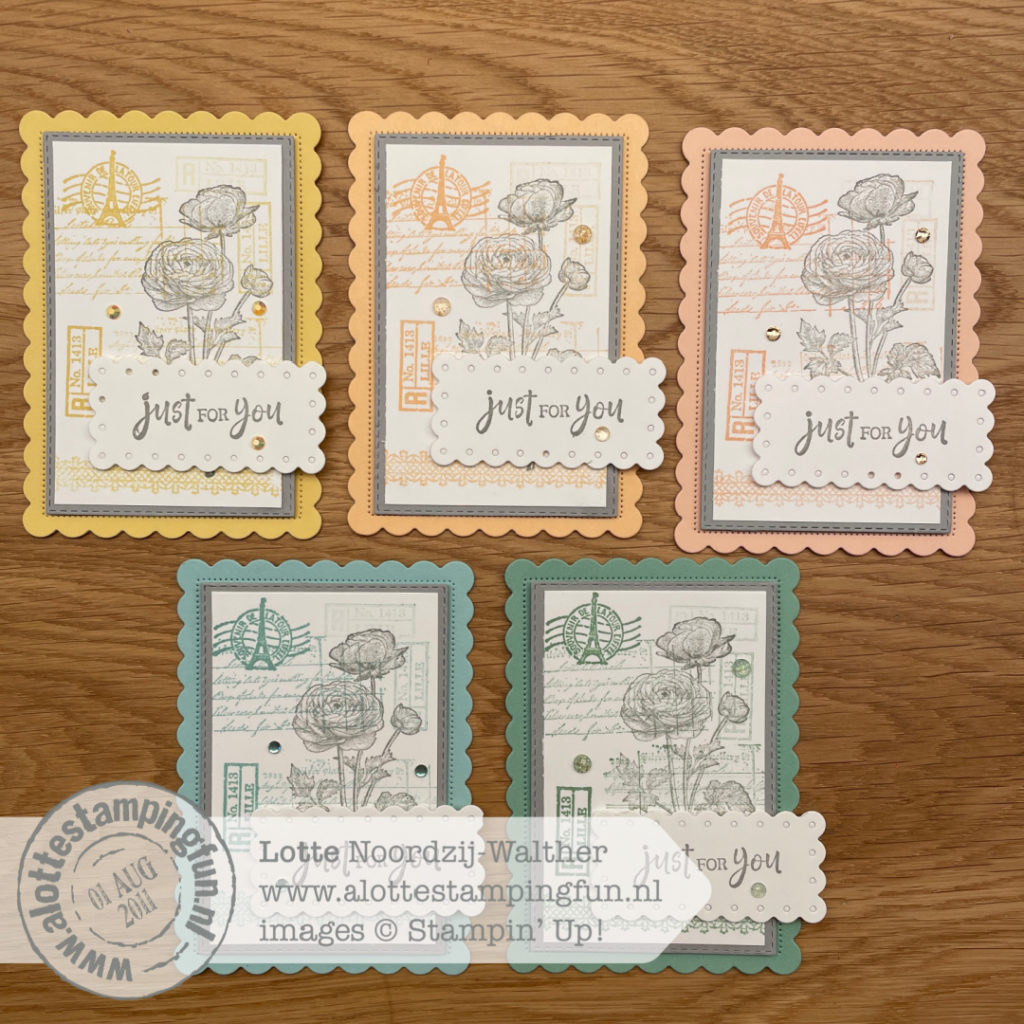 Hoe maak je ze?
We kregen een paar keer de vraag hoe we deze labels gemaakt hebben. En omdat we een keertje een Facebook live moesten overslaan, hebben we een video gemaakt en geplaatst. Natuurlijk is deze video ook op ons YouTube kanaal te vinden.
Afmetingen
De Basic White rechthoek waarop we stempelen is 6 x 9,5 cm groot.
Werkwijze
KLIK HIER of op onderstaande afbeelding om de video met daarin de uitleg hoe we deze labels hebben gemaakt te bekijken,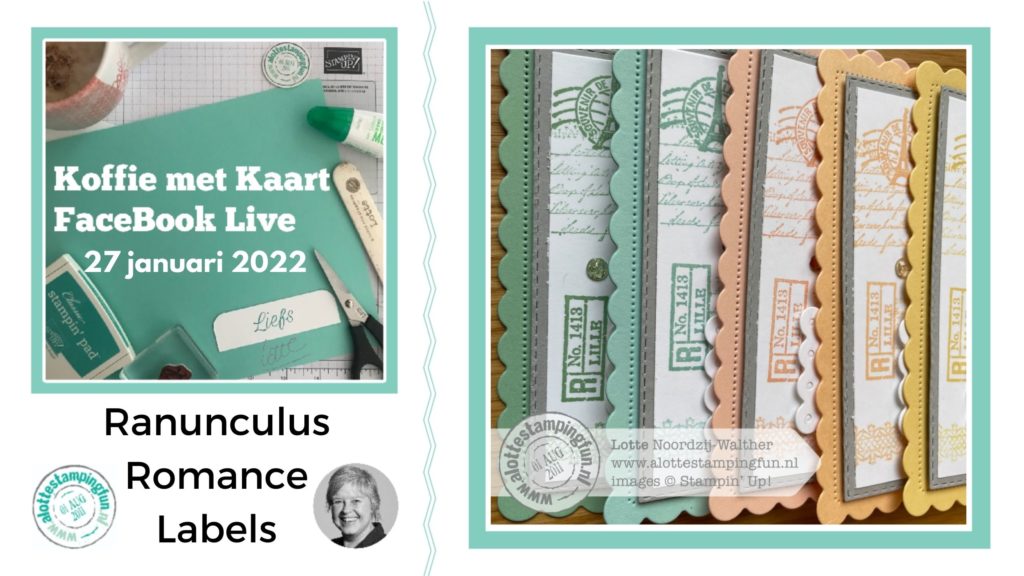 Iets bestellen?
Heb je iets nodig of heb je een product gezien dat je graag wilt hebben? Wij verzorgen graag je bestelling. Je kunt je bestelling emailen naar lotte@alottestampingfun.nl en wij zorgen ervoor dat het zo snel mogelijk bij je komt!
Lieve groetjes,

Dit zijn de producten die we voor dit project hebben gebruikt:
Product List
| | | | | |
| --- | --- | --- | --- | --- |
| | | | | |
| | | | | |
| | | | | |
| | | | | |
En deze producten gebruiken we altijd
Product List
| | | | | |
| --- | --- | --- | --- | --- |
| | | | | |
| | | | | |