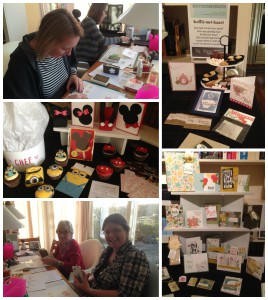 Afgelopen vrijdag en zaterdag was er Open Huis bij ALOTTESTAMPINGFUN. En fun hadden de dames die kwamen! Ik had de woonkamer volgezet met allerlei voorbeelden en heb het nieuwe workshop schema (zie workshops) voor de eerste 3 maanden bekend gemaakt. Natuurlijk was er ook gelegenheid voor de dames om inkt aan hun vingers te krijgen. Iedereen ging met een zelfgemaakte verjaardagskaart naar huis.
Prettige dag nog, en ALOTTESTAMPINGFUN!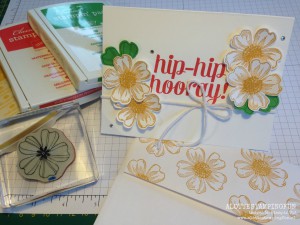 Last Friday and Saturday ALOTTESTAMPINGFUN was having an Open House. And fun the ladies had! The living room was turned into one big display and the new workshop schedule (see workshops) was released. Of course the ladies could not leave without getting inky fingers! They all left with a hand stamped birthday card.
Enjoy the rest of your day and have ALOTTESTAMPINGFUN!