Dear International Readers, Welcome to our Blog.
F or your own convenience please use the translate buttom on your right to select the language of your choice.
Thank you so much for stopping by!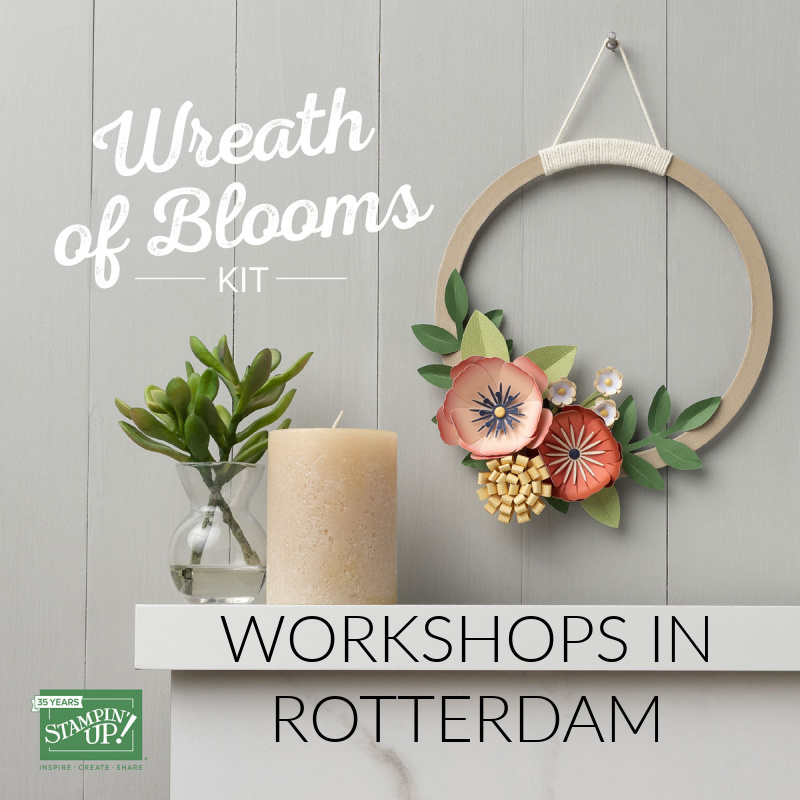 Haal de lente je huis binnen
In deze leuke en gezellige workshop gaan we aan de slag met de Wreath of Blooms kit van Stampin' Up! Een leuke krans die zeker een aanwinst in je huis is. Uiteraard geven we er nog een extra draai aan.
Wat ontvang je?
De Wreath of Blooms Kit
Materiaal voor de extra draai die we er aan geven
Koffie/thee met lekkers
2 kansen om de workshop te volgen
Vrijdag 3 maart om 10:00 uur in de Deense Zeemanskerk, Coolhaven 1 te Rotterdam of
Zaterdag 4 maart om 10:00 uur bij Lotte thuis
Opgeven en kosten
De kosten voor deze workshop bedragen €20,00.
Opgeven kan tot en met 15 februari 2023 door een email te sturen naar lotte@alottestampingfun.nl