Dear International Readers, Welcome to our Blog.
F or your own convenience please use the translate buttom on your right to select the language of your choice.
Thank you so much for stopping by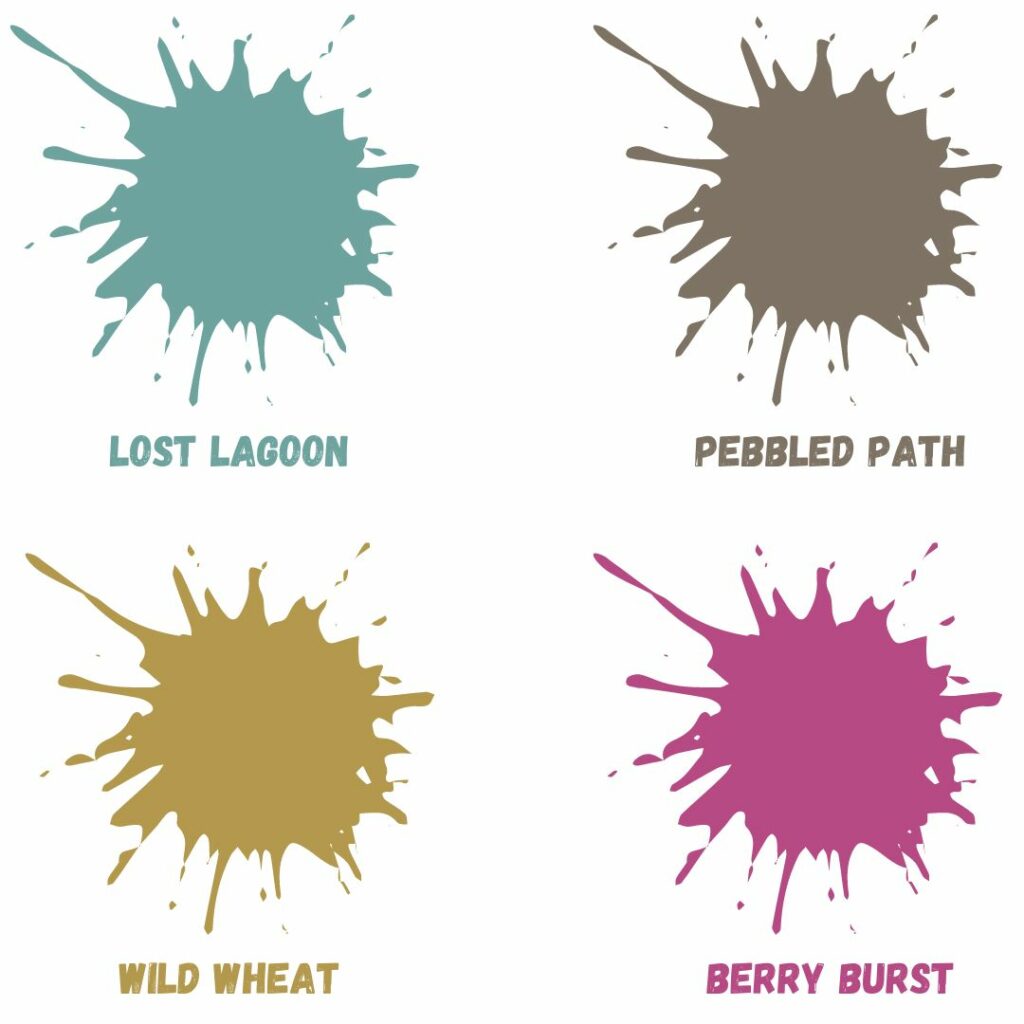 Ongebruikelijke kleuren
Het zijn geen kleuren die je zo snel bij elkaar zult zoeken, maar toch werken ze prima. Het gaat om de kleuren: Lost Lagoon, Pebbled Path, Wild Wheat en Berry Burst. Deze 4 kleuren hebben we gebruikt voor onze bijdrage aan de Feel Good Stampin Video Hop met het thema 'ONGEBRUIKELIJKE KLEUREN"
Hop door naar de anderen
Niet alleen wij maar ook een aantal van onze collega's hebben met dit thema een project gemaakt om je te inspireren. Je vindt de lijst met namen en de linkjes naar hun YouTube kanaal hieronder. Je begint bij ons en daarna werk je gewoon het hele rijtje af. We weten zeker dat iedereen weer heel erg zijn best heeft gedaan om mooie dingen te maken.
Lotte Noordzij-Walther – ALotteStampingfun – https://youtu.be/Xuw4RoySk00
Yvonne Neefjes – StampinClubNederland – https://youtu.be/L955WElpDgQ
Danielle Bennenk – Mrs. Brightside – https://youtu.be/UeNuFyY1MYQ
Elly Rijnvis- PapierPlezier – https://youtu.be/Hrjuuea29H0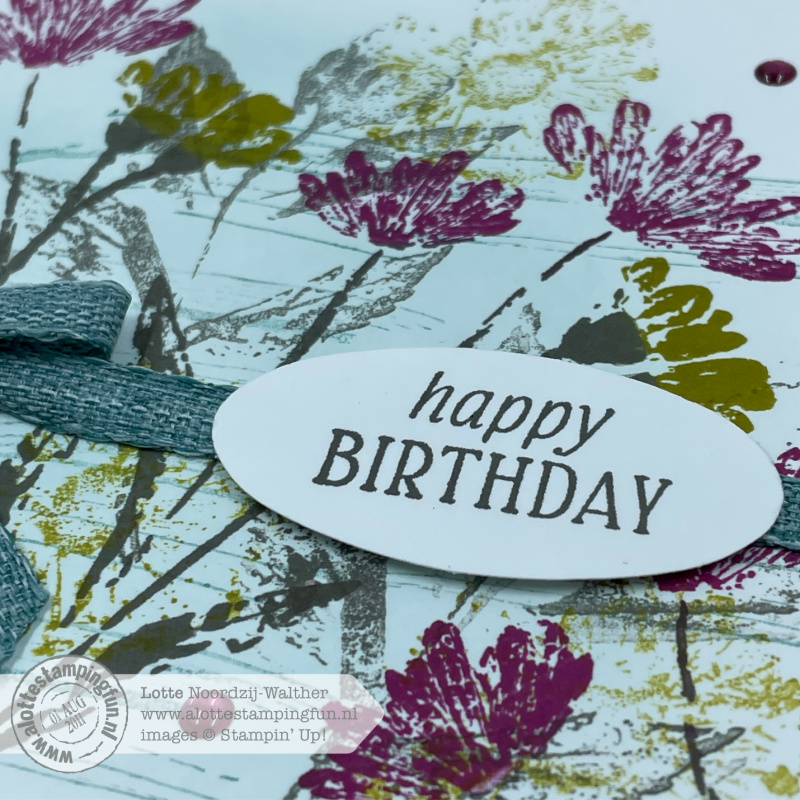 Afmetingen
Basiskaart Basic White Thick: 26 x 13 cm – 26 cm rillen op 13 cm
Inked Botanicals DSP mat: 13 x 13 cm
Pebbled Path mat: 11,5 x 11,5 cm
Basic White mat: 11 x 11 cm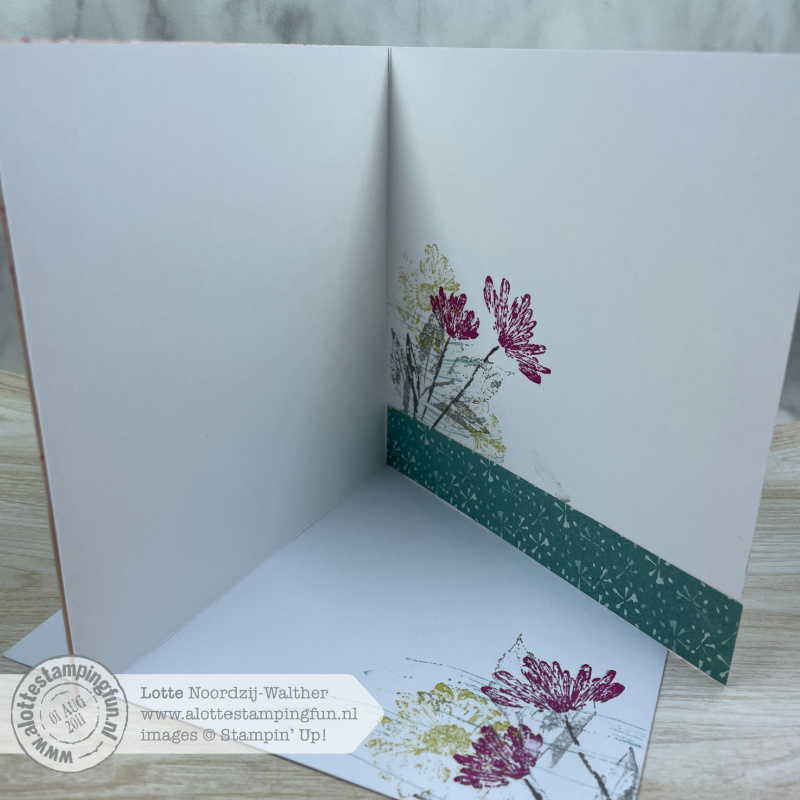 Werkwijze
Je kunt HIER klikken of op onderstaande afbeelding om naar de video op ons YouTube kanaal te gaan.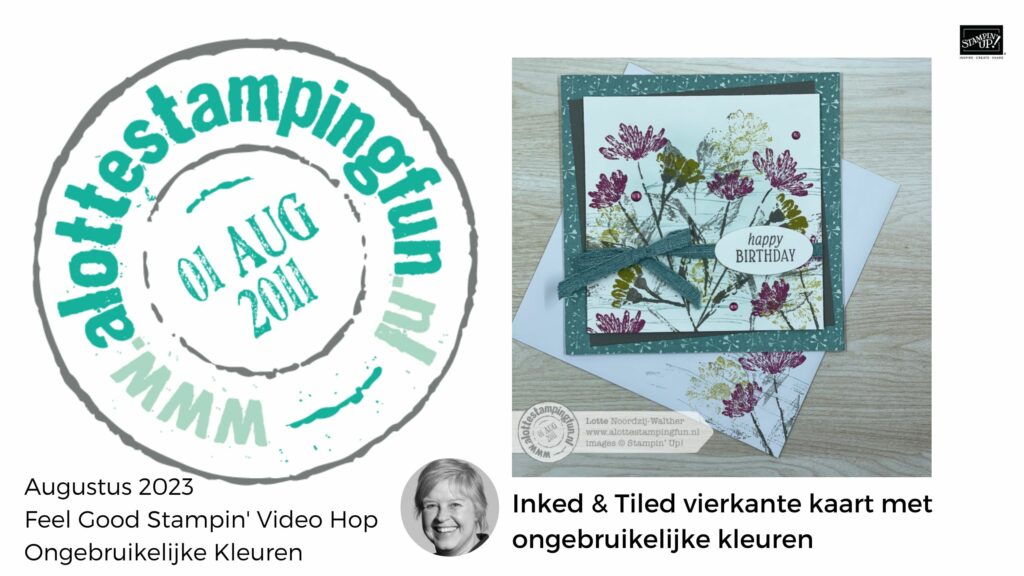 Iets bestellen?
Heb je iets nodig of heb je een product gezien dat je graag wilt hebben? Wij verzorgen graag je bestelling. Je kunt je bestelling emailen naar lotte@alottestampingfun.nl en wij zorgen ervoor dat het zo snel mogelijk bij je komt!
Lieve groetjes,

Dit zijn de producten die we voor dit project hebben gebruikt:
Product List
En deze producten gebruiken we altijd
Product List
| | | | | |
| --- | --- | --- | --- | --- |
| | | | | |
| | | | | |