Dear international readers, welcome to our blog. Please use the translate button in the right top corner of this page to have this post translated in the language of your choice.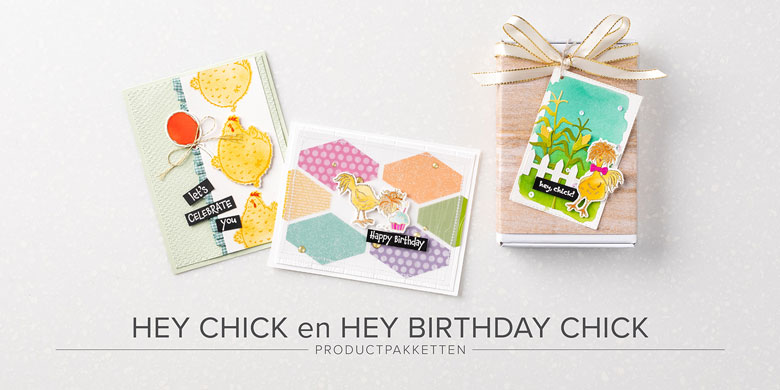 Wist je dat?
Wij hebben een vriendinnenclub van 6 meiden en wij zijn de "kippen" (vanwege al het gekakel als we bij elkaar zijn). Je begrijpt natuurlijk dat wij beiden meteen deze niuewe productpakketten hebben aangeschaft! Want wat kun je er leuke dingen mee maken – kijk maar eens naar al deze voorbeelden:
Stampin' Up! heeft 2 nieuwe product pakketten voor je samengesteld. Maar los bestellen mag natuurlijk ook 🙂
KLIK HIER of op onderstaande afbeelding om de product pakketten te bekijken.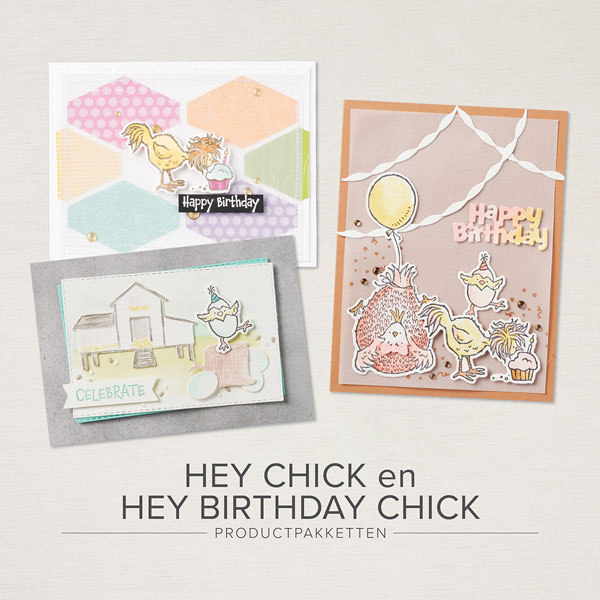 Iets bestellen?
Alle materialen die zijn gebruikt, staan onderaan dit blog vermeld. Mocht je iets in je voorraad missen of een aanvulling willen, wij verzorgen graag je bestelling. Stuur ons een email (lotte@alottestampingfun.nl) met je wensen en dan komt het dik voor elkaar.
Lieve groetjes van