Dear International readers, welcome to our blog. Please for you convenience use the translate button on the right and select the language of your choice. Thank you so much for stopping by!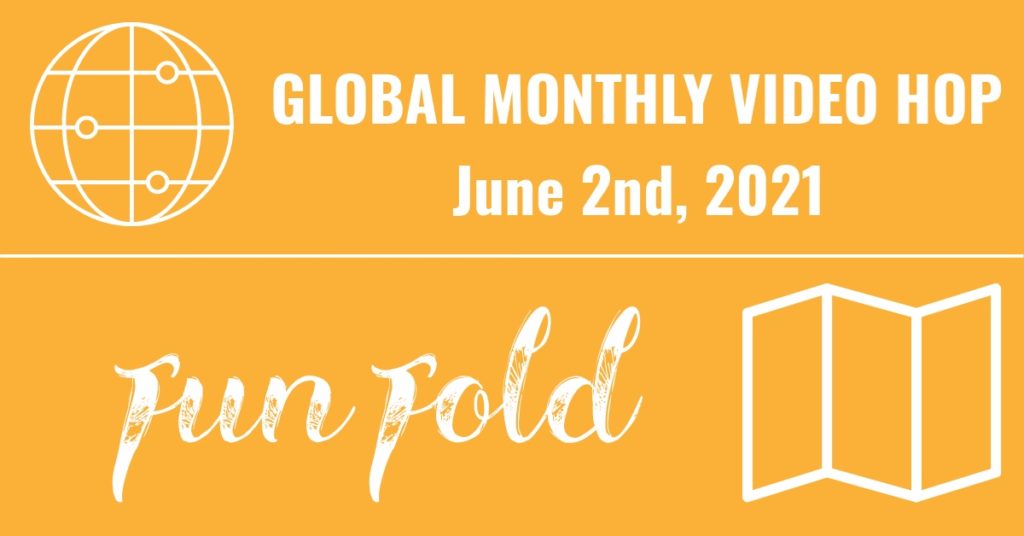 Welkom bij de Global Monthly Video Hop! Deze maand hebben Stampin' Up! demonstrators van over de hele wereld een Fun Fold gemaakt die ze graag met je delen. We hopen via onze YouTube kanalen. Daar vind je de lijst met deelnemende demonstrators, maar ook hieronder aan dit blog bericht. Ga vooral bij iedereen langs voor inspriratie!
Pop Up Fun Fold
Wij hebben een Pop Up Fun Fold gemaakt met de Hand Penned Memories & More Cards – hij lijkt ingewikkeld, maar dat is hij zeker niet. In de video laten we zien hoe je deze Fresh Freesia versie maakt, maar als voorbeeld in de video laten we een Cinnamon Cider versie zien.
Zo zie je dat wanneer je goed naar de Memories & More cards kijkt en naar het Hand Penned design papier dat je de mooiste combinaties kunt maken. En dat is nou waarom wij zo graag met de materialen van Stampin' Up! werken. Alles past precies bij elkaar
Hop door naar de anderen
Het leuke van deze videohop is dat we niet van blog naar blog hoppen, maar van video naar video. Als je (net als wij) nieuwsgierig bent naar de Fun Fold projecten van de andere leden van het Global Monthly Video Hop design team, klik dan op een van onderstaande namen en hop zo door naar de volgende Fun Fold !
Diane Hutchinson – Canada: https://bit.ly/2SIy2xX
Tracy Bish – Australia: https://bit.ly/3wIFDv1
Tricia Smith – Scotland : https://bit.ly/3pbDaGK
Lotte Noordzij-Walther – The Netherlands : https://bit.ly/34urgyv JE BENT NU HIER
Michelle Critchley – New Zealand : https://bit.ly/2ROJHv7
Jean Piersanti – USA : https://bit.ly/3fFnoRH
Eve Van Der Ploeg – Austria : https://bit.ly/3vK1EcT
Gesche Preißler – Germany: https://bit.ly/3vJY7eB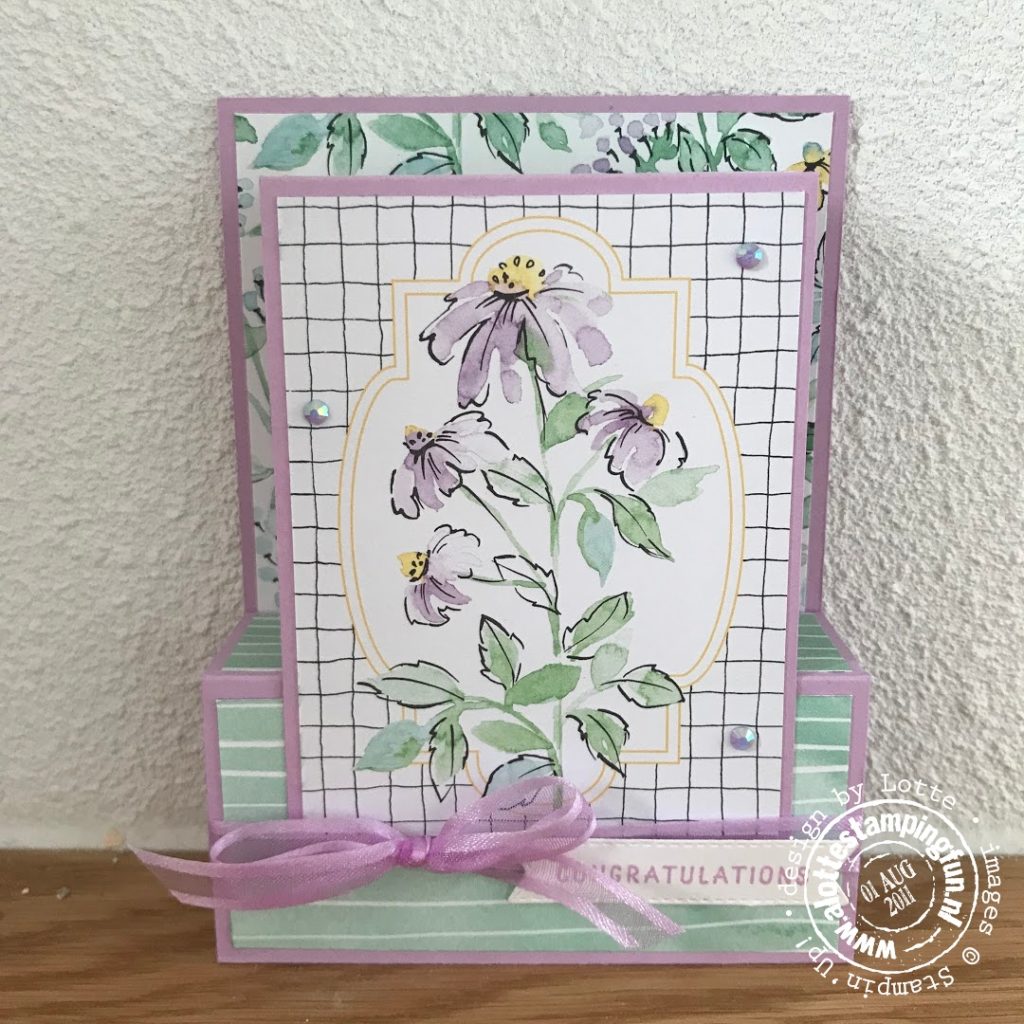 Basiskaart Fresh Freesia: 10,5 x 29,7 cm – 29,7 cm rillen op 14, 17, 22 en 25 cm
Voorflap Fresh Freesia: 14,5 x 8 cm – 14,5 cm rillen op 1 en 4 cm
Design Papier achterkant basiskaart (bloemen) 10 x 10 cm
Design Papier voor en bovenpaneel basiskaart (streep) 10 x 4,5 cm en 10 x 2,5 cm
Design Papier voor bovenpaneel op voorflap: 7,5 x 2,5 cm
Memories & More kaart (is 7,5 x 10 cm) voor voor paneel op voorflap
Aangezien dit in videohop is hebben we natuurlijk ook een video gemaakt waarin we precies uitleggen hoe je deze Pop Up Fun Fold kaart maakt. Je kunt de video op ons YouTube kanaal bekijken door hier of op onderstaande afbeelding te klikken.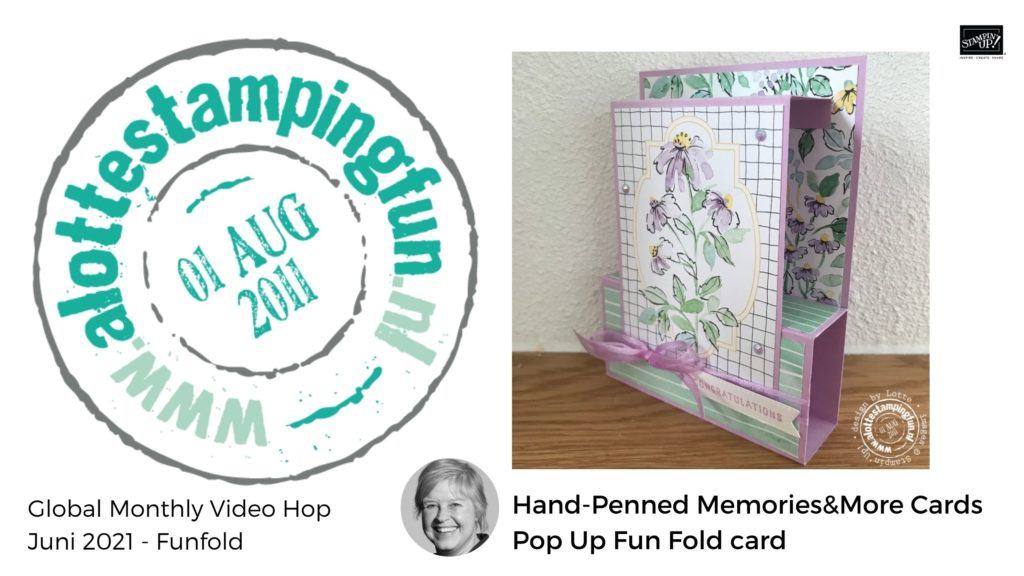 Iets bestellen?
Alle materialen die zijn gebruikt, staan onderaan dit blog vermeld. Mocht je iets in je voorraad missen of een aanvulling willen, wij verzorgen graag je bestelling. Stuur ons een email (lotte@alottestampingfun.nl) met je wensen en dan komt het dik voor elkaar.
Lieve groetjes

Dit zijn de producten die we voor dit project hebben gebruikt:
Product List
En deze producten gebruiken we altijd:
Product List