Dear international readers.
Welcome to our blog, Please use the translate button up in the right hand corner to read this blog in your preferred language.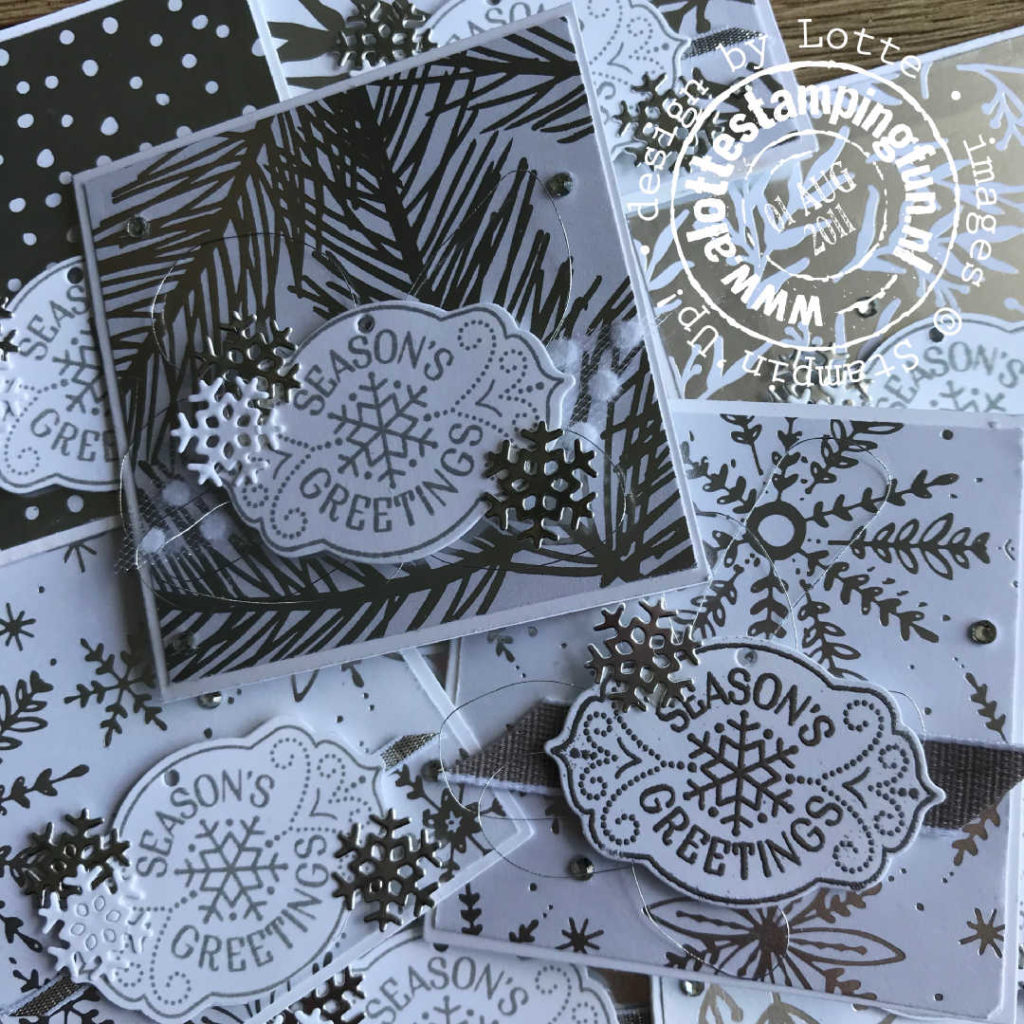 Het is de eerste woensdag van de maand, dus weer tijd voor de Global Monthly Video Hop waarin een aantal Stampin'Up! demonstratices van over de hele wereld je video inspiratie geven voor een en dezelfde stempelset. Voor september hebben we de Tags, Tags, Tags stempelset gekozen om centraal te stellen. Deze set met bijbehorende stansen staat in de herfst/winter catalogus en is vanaf vandaag verkrijgbaar.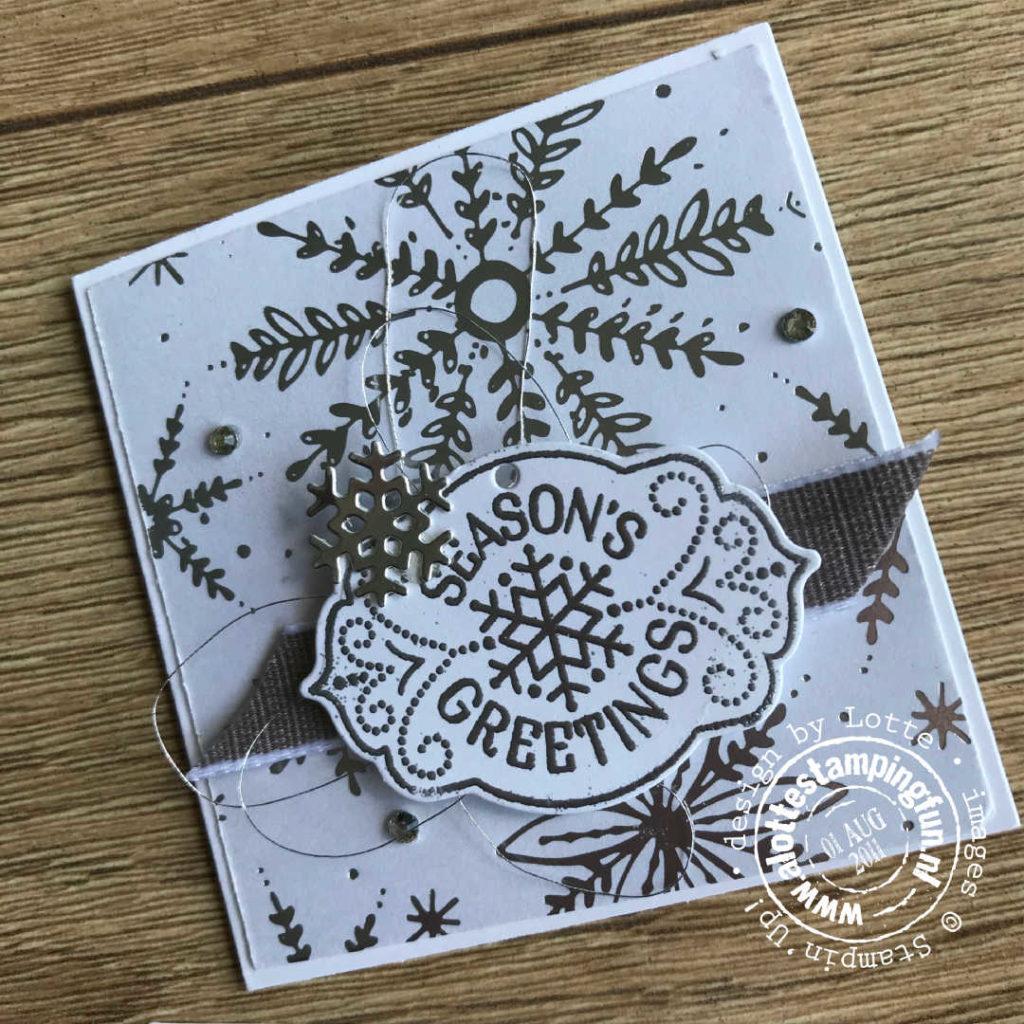 Kleine kaartjes of labels
Klik op onderstaande video om te beginnen bij ons project. Deze keer simpele kleine kaartjes of labels waar je er heel gemakkelijk heel veel van kunt maken. (de video is deze keer in het Engels)
Afmetingen:
CENTIMETERS
Whisper White:
15 x 7,5 rillen op 7,5 cm
Designer Series Paper:
7 x 7 cm
INCHES
Whisper White:
6 x 3 rillen op 3 inch
Designer Series Paper:
2-7/8 x 2-7/8 cm
Wanneer je het 12 x12 inch Whisper White voor de basiskaartje gebruikt, haal je 6 kaartjes uit 1 vel. Uit het Feels like Frost DSP haal je 4 kaartjes per vel.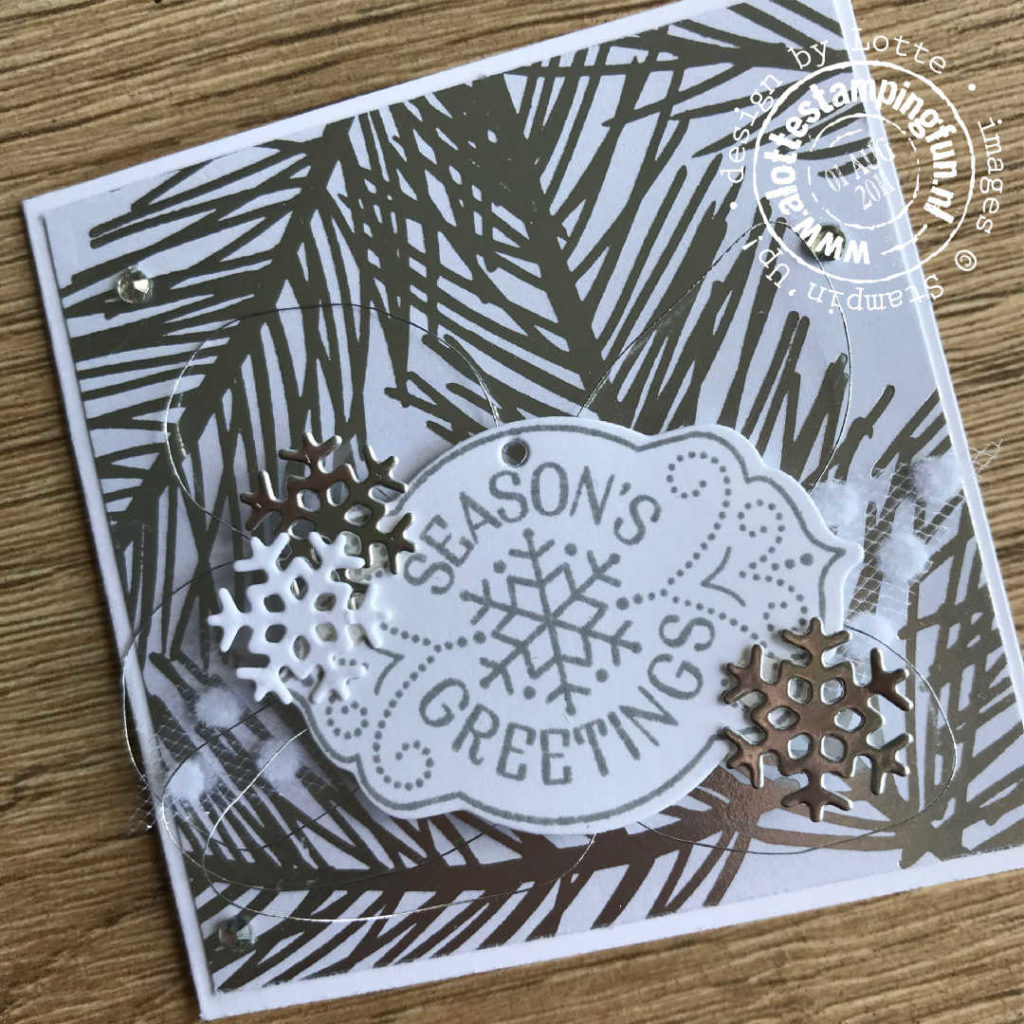 Heb je iets nodig of heb je een product gezien dat je graag wilt hebben? Wij verzorgen graag je bestelling. Je kunt je bestelling emailen naar lotte@alottestampingfun.nl en wij zorgen ervoor dat het zo snel mogelijk bij je komt!
Hop lekker door
Kijk ook bij onze internationale collega's voor nog meer inspiratie met deze fantastische stempelset en label stansen. Klik op de link achter de naam om naar hun inspiratie video te gaan.
Susan Hagadon – USA: https://youtu.be/fweWsqtsrZI
Tracy Bish – Australia: https://youtu.be/_q-HPIeX3Do
Gesche Preissler – Germany: https://youtu.be/Tg-9DUarHck
Diane Hutchinson – Canada – Crafts by the bow: https://youtu.be/gon4SSaSeyI
Veel plezier met hoppen!
Lieve groetjes,
Dit zijn de producten die we voor dit project hebben gebruikt:
Product List

En deze producten gebruiken we altijd
Product List
| | | | | |
| --- | --- | --- | --- | --- |
| | | | | |
| | | | | |