Dear international readers.
Welcome to our blog, Please use the translate button up in the right hand corner to read this blog in your preferred language.
Stempel, Inkt & Papier is een creatief initiatief  van drie Nederlandse Stampin'Up! Demonstratrices die elke maand een specifiek Stampin'Up! Product centraal zetten in een "Live" workshop programma. In dit programma bieden we ten minste 4 online workshops aan via Facebook Live in een besloten Facebook groep. Dit zijn dus "Live" workshops waarbij jij als kijker meteen met ons mee kan doen of later aan de slag kan gaan.
Nederlandse stempelset
We geven je vandaag alvast een voorproefje wat je komende maand kunt verwachten. In maart staat de stempelset Beautiful Bouquet, die je kunt vinden op pagina 84 van de jaarcatalogus, centraal. Deze prachtige set is ook in het Nederlands verkrijgbaar als Boeket vol Goede Wensen en heeft bijpassende stansen genaamd Bouquet Bunch.
Een fleurig boeket
Voor deze kaart hebben we de warme oranje tinten uitgezocht om een boeket mee te maken. Een aantal bloemen zijn rechtstreeks op de kaart gestempeld, een paar uitgestanste bloemen direct op de kaart geplakt en een paar met dimensionals. Zo krijgt het boeket veel diepte.
De hartjes van de bloemen hebben we nog wat bling gegeven met de Wink of Stella. Helaas doet de foto dit geen eer aan. De basiskaart in Old Olive is bewerkt met de Subtles embossing folder waardoor hij net wat structuur krijgt.
Nog meer moois met deze set
Maak je een rondje langs de rest van het Stempel Ink & Papier Design Team voor nog meer inspiratie? Je klikt op de knop volgende en dat herhaal je steeds tot je weer bij ons terug bent. Janneke, Danielle en Sandra hebben ook weer mooie dingen gemaakt! We vinden het heel leuk als je een reactie achterlaat op onze blogs.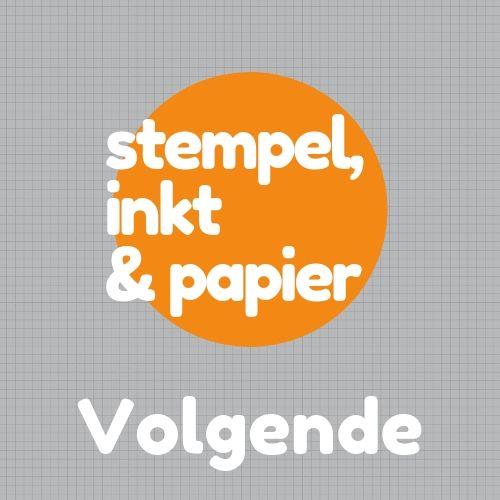 Je kunt ook op een van de namen klikken in de lijst hieronder.
Heb je iets nodig of heb je een product gezien dat je graag wilt hebben? Wij verzorgen graag je bestelling. Je kunt je bestelling emailen naar lotte@alottestampingfun.nl en wij zorgen ervoor dat het zo snel mogelijk bij je komt!
Lieve groetjes,
Dit zijn de producten die we voor dit project hebben gebruikt:
Product List

En deze producten gebruiken we altijd
Product List
| | | | | |
| --- | --- | --- | --- | --- |
| | | | | |
| | | | | |